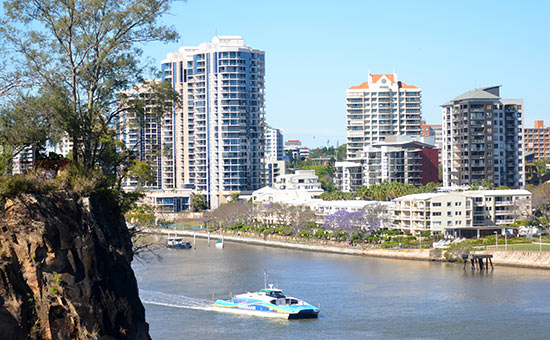 The Real Estate Institute of Australia (REIA) has backed the idea of giving young Australians early access to their super accounts for home loan deposits.
Since it was revealed the Turnbull Government was seriously considering the proposal, the idea has received significant backlash from industry groups and opposing political parties.
But REIA has hit back at this criticism, saying it "should not be a controversial idea".
Malcolm Gunning, President of REIA, said the criticism that early access to super for a home deposit would undermine retirement savings is "nonsense".
"Too much attention has been focused on the accumulation of a nest egg through superannuation at the expense of other more practical considerations, which not only improve the quality of life at an earlier age but result in a greater retirement 'nest egg'," Gunning said.
"Superannuation and home ownership are both components of a retiree's 'nest egg' and not competing products.
"By buying earlier in life, retirees have every prospect of having a higher equity on retirement and a larger 'nest egg' on downsizing."
Mr Gunning said allowing first home buyers to access their super would "make the difference" for young people saving for a deposit.
"Access to superannuation for the purchase of a first home could help reverse the trend of falling home ownership and address the looming social problem of large numbers of long-term renters aged 45 years and over," he said.
"The Government should be applauded for considering a holistic approach to housing affordability which includes giving access to superannuation for first homebuyers."
Mr Gunning also pointed out that the use of retirement savings for first home buyers has "already proven to be successful in Canada, New Zealand and Singapore".
Keating: 'Reckless government'
In an opinion piece for Fairfax Media, former Prime Minister Paul Keating (who implemented Australia's compulsory employer super contribution scheme) slammed the idea as "irresponsible" and "scandalous".
"Only the most reckless and wilful government would abort the policy settings to put the system at risk," Keating wrote.
"The two key elements underpinning superannuation are preservation of contributions to age 55 and the compound earnings on those contributions.
"If the preservation rule is breached and savings, especially those of young people, are allowed to drain away, the loss of the accumulation and its compounding would rob them of a large block of savings at the end of their working lives."
According to Keating, the idea would also make housing affordability matters worse by pushing up the price of existing properties.
"It would add to demand while doing nothing to supply," Keating wrote.
"Were the government to proceed with this irresponsible idea, it would potentially destroy superannuation for those, in the main, under 40 years of age, while at the same time driving up the cost of the housing they are seeking to purchase."