The automotive industry in Australia is on the verge of a significant change in the near future, and young people are at the forefront of the revolution, according to Roy Morgan Research.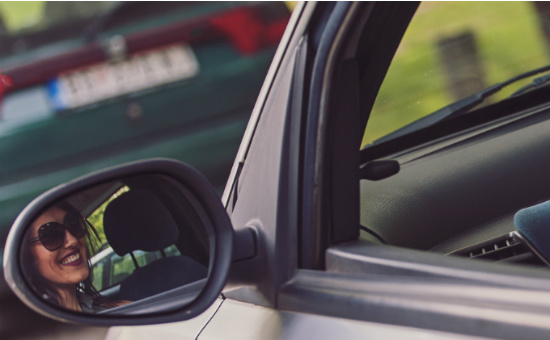 This insight comes from Roy Morgan's latest State of the Nation Report, which placed a special emphasis on the automotive industry.
The auto industry is facing massive technological disruption, and Roy Morgan has identified 2025 as the next tipping point.
According to a previous Roy Morgan report, cars are no longer a symbol of freedom for the young.
Millennials less likely to drive than ever before
Millennials – that is, people aged between 18 and 34 – are less likely than ever to drive than they were a decade ago, and it is even more unlikely that they will own their own car.
Of the Millennials who participated in Roy Morgan's 2016 research, 67% said they drive regularly, which represents a fall of over 5% from 72.5% for the same age group in 2006.
Scott Browning, Chief Executive of mobile start-up Quickar, told AAP that fewer young people own and drive cars nowadays because there simply isn't a need, and the need will only decrease in the future.
"Connection and mobility have very little to do with cars anymore," Mr Browning said.
"Cars are just appliances now."
The results of Roy Morgan's research show that there are more options out there with regards to transport that young people are using.
Key findings of Roy Morgan's research
Millennials are the most aware of ride-sharing and car-sharing services such as Uber, Go-Get, and Flexi-car, with 35% of Millennials aware compared to 26% of Baby Boomers.
1 million Millennials (18%) have the Uber app on their phone and have used it in the past month, whereas only 1% of Baby Boomers have done the same.
37% of Millennials looking to buy a car are ready to forego agencies and instead look to online sources.
75% of Millennials surveyed are willing to pay more for 'zero-emissions' cars, indicating that they are less likely to buy cars that aren't eco-friendly.
A clear majority of Millennials (62%) are prepared to make the jump to driverless cars, compared to a mere 26% of baby boomers.
Source: Roy Morgan's State of the Nation Report
Despite the dramatic changes in consumer behaviour, car sales in Australia remain stronger than ever for now, but this will change before long.
Australia's rapidly growing population means that car sales will remain strong for the next few years at least. But it is expected that recent technological advancements such as driverless cars, car-sharing services, and eco-friendly vehicles will massively change the way we use transport beyond the 2020s.
This sentiment is echoed by Scott Browning, who added that changes in the industry are coming at "breakneck speeds".