Over half a million Australians are expected to go overseas for medical care – many of them for dental work, according to an international medical provider.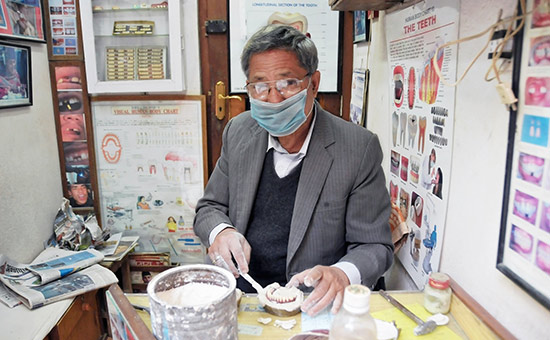 American startup Dental Departures has signalled that 2017 will be a big year for Australian dental tourism, and is "gearing up in preparation" for the record-high numbers of dental tourists they predict they'll be dealing with.
Dental Departures functions as a dental marketplace by finding overseas providers of dental care and, after a thorough verification process, adding those providers to their database. The providers are then connected with individuals looking for cheaper dental procedures.
According to Dental Departures, Indonesia and Thailand are shaping up to be the top two hotspots for dental tourism this year.
With these nations advertising that they offer equal-quality medical care at much lower costs, cheap flights, and attractive holiday prospects, many Australians are reportedly becoming more open to the idea of combining an overseas holiday with a visit to the dentist.
Dental Departures CEO Paul McTaggart said the company is "delighted" to see more Aussies combining dental care and a holiday into one package.
"It makes good sense to save money on dental care while travelling in a place they already planned to visit," he said.
Along with organ transplants, cardiac surgery, and orthopaedic surgery, dental work is one of the more common procedures Australians head overseas for.
Dental clinics throughout the Asia-Pacific region are reportedly prepping for higher-than-usual numbers of Australian patients.
Unlike an organ transplant or cardiac surgery, dental work is frequently elective, and is less commonly needed to address a pressing or life-affecting medical issue.
This leads consumers to weigh up waiting in the public system against paying for elective surgery through the private system or going overseas for private surgery.
Why is dental tourism on the rise?
It's mainly to do with the constantly increasing cost of healthcare.
A 2014 report from the Australians Institute of Health and Welfare (AIHW) noted that Australians were particularly struggling to fit dental care into their budget.
The report pointed out that between 1994 and 2010, the number of adults avoiding dentist visits for financial reasons increased from roughly 25% to 30%.
Also, many developing nations are taking advantage of the growing popularity of medical tourism by investing in medical infrastructure and state-of-the-art facilities to try and attract Australian patients.