The banking industry has erupted with hostility and criticism in response to the South Australian Government's newly announced bank levy, describing it as "outrageous".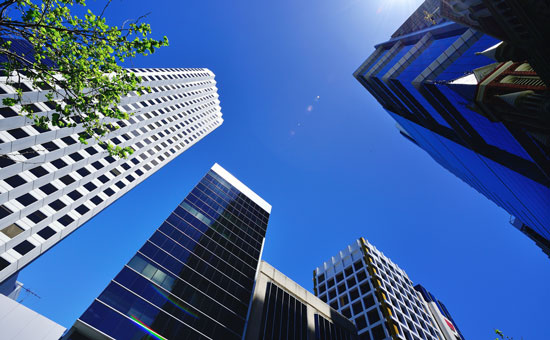 The new levy, announced as part of the state's 2017 Budget, would apply a 0.015% tax to South Australia's divvy of liabilities held by the country's major banks – specifically bonds and deposits of more than $250,000.
The 5 banks targeted by the levy are the 'Big 4' (Commonwealth Bank, National Australia Bank, ANZ Bank, and Westpac), along with Macquarie Bank.
The levy is expected to raise approximately $370 million, and will be charged on top of the Federal Government's already-announced bank levy, which will apply a 0.06% tax rate on the liabilities of these 5 banks.
SA Premier Jay Weatherill defended the measure, saying that national banks "are not paying their fair share of tax", and that "the Commonwealth has reached precisely the same conclusion".
He did note, however, that "our preference would have been to pursue this through an expansion of the base of the GST", implying that the bank levy is a last resort for revenue.
What is the banking industry saying?
It's safe to say the industry is not at all happy about the SA Government's new tax.
While the announcement of the federal tax caused no shortage of polite (albeit spirited) criticism from the banks, the SA tax appears to be the straw that broke the camel's back.
The Australian Bankers' Association
The Australian Bankers' Association (ABA) slammed the levy as "an outrageous cash grab without policy substance".
ABA Chief Executive Anna Bligh said "states are not responsible for banking policy".
"There is absolutely no policy reason for this announcement, other than a need for the South Australian Government to raise revenue in a desperate political move," she said.
"Tax policy in Australia is now becoming a joke at the whim of political opportunism and South Australia is trying to impose triple dipping for bank taxation."
ANZ
ANZ also criticised the levy, with Chief Executive Officer Shayne Elliot describing the tax as "deeply concerning" and an "ill-considered" cash grab.
"All businesses will rightly question the political risk associated with investing in a state with a government prepared to unfairly target an industry that has played a significant role in supporting its lagging economy," Mr Elliot said.
"The comments attributed to the State Treasurer show a clear lack of understanding of the role banking plays in supporting the South Australian economy."
Business Council of Australia (BCA)
BCA Chief Executive Jennifer Westacott criticised the levy, saying it "exposes the desperation of a government that is unable to get its own budget and spending under control".
"It beggars belief that instead of supporting policies that will increase the investment needed to create jobs, such as a globally-competitive company tax rate, the South Australian Government is doing the opposite," Ms Westacott said.
"It is galling that a state government that is not prepared to make tough decisions to strengthen its own economy should impose a tax that will harm the investment environment across the entire country.
"Australia is becoming a laughing stock of global investment circles as erratic governments – state, territory, and federal – carelessly undermine and chop and change the rules of doing business."
Commonwealth Bank
Commonwealth Bank of Australia (CBA) kept it brief in its response to the levy.
"Australia's economic potential will only be met when state and federal governments deliver sustainable budgets and don't indiscriminately add new taxes or levies," said Commonwealth Bank CEO Ian Narev.
"Governments, state and federal, need sustainable plans to balance their budgets rather than penalising businesses that are creating jobs and driving economic growth."
National Australia Bank (NAB)
NAB criticised it as "poor policy without logic".
"The role of the Australian banks is to support customers and communities, and drive economic growth and activity," the bank said in a statement.
"It is not to be a blank cheque so governments can cover their own budget shortfalls.
"South Australians want their state to be more attractive to investment that will enable it to transition its economy and create new opportunity and jobs – this tax will do the opposite."
Westpac
Westpac's statement in response to the levy was possibly the least restrained of the major banks, describing it as "double taxation" and "a disgrace".
"Today's announcement in SA is not only bad public and economic policy, it is not in the interests of South Australians," the bank said.
"This distortionary policy could influence decisions banks make about investments in SA.
"The South Australian economy faces challenges, but populism will not deliver the robust and sustainable economy South Australians deserve.
"As we have previously noted, there is no 'magic pudding'."