The Federal Opposition has seized the initiative on the housing debate by pre-emptively revealing their housing affordability plan ahead of the May budget.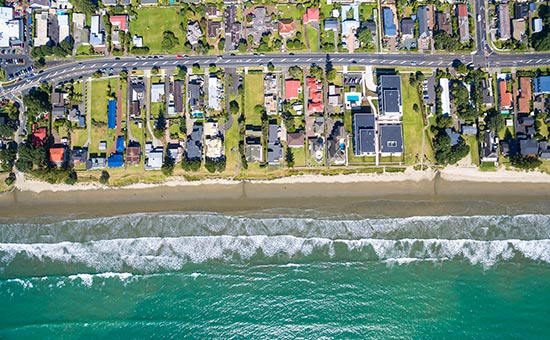 While Labor MP Anthony Albanese emphasised that "our overall policy will certainly make housing affordable", he struggled to elaborate further during an interview on Today.
If implemented, the policy package would do the following:
Ban self-managed super funds from directly borrowing for real estate purchases
Institute a uniform tax across the country on investors with empty properties
Increase the fees and penalties currently paid by foreign investors
Shadow Treasurer Chris Bowen described the ban on SMSF borrowing as a core part of Labor's plan, noting that the Government had previously ignored advice to do so from the David Murray-led Financial Systems Inquiry.
One of the Murray Report's key findings was that in order to reduce the risk of financial instability, superannuation funds should be banned from trading on equity.
"There was $2.5 billion in borrowing in 2012 – it's now $24 billion today," Mr Bowen told the ABC.
"And this is the only recommendation in the Murray Report which the Government has explicitly rejected and really that is just negligent."
Opposition Leader Bill Shorten echoed these sentiments, saying that the ban on SMSFs trading on equity would "help cool an overheated housing market partly driven by wealthy self-managed super funds".
The changes to foreign investment fees would see foreign investors pay an application fee of as much as $40,000 on properties worth $2-3 million, compared to the previous maximum application fee of $20,000.
The reforms will also see much stricter penalties on foreign investors who break investment laws on property, with criminal penalties hitting $270,000 for individuals and $1.35 million for companies.
Civil penalties will also increase, with the two penalty increases expected to raise an additional $100 million per year in revenue.
Mr Shorten said that Labor's plan was a response to years of inaction on housing affordability from the Government.
"Building on our existing proposals to reform negative gearing and capital gains tax, Labor is announcing new policies to improve affordability, increase supply, boost jobs, and reduce the economic risks associated with distorted investment decisions," he said.
Minister for Finance Mathias Cormann criticised Labor's plan in an interview on Sky News, saying that "a much more carefully targeted, carefully calibrated approach" is required.
However, when pressed, Cormann did not specify whether he believed SMSFs should be allowed to take on debt for real estate purposes.
Labor also voiced support for the Government's previously announced idea of an affordable housing finance corporation, with Mr Bowen saying, "If they don't do it, a Labor government will do it".