New research has found that genetic testing could result in a significant increase in life insurance claims, with a subsequent rise in life insurance premiums.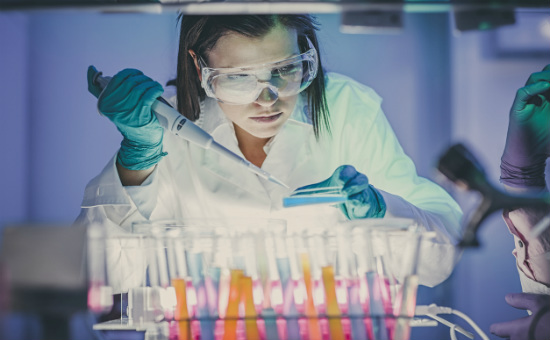 The Institute of Actuaries of Australia (IAA) has found that if as little as 2% of the population underwent genetic testing, it could have serious ramifications for the profitability of the already-struggling life insurance industry.
According to the IAA, it could result in a 7-17% increase in claims against life insurance policies, and a subsequent 3-8% decrease in profits if insurers were to absorb 100% of the costs.
However, there are concerns that it would not be sustainable for the industry to absorb the full cost.
Co-author of the IAA report, Jessica Chen, told Fairfax Media that insurers now have an "ethical tension" between not discriminating on genetics and having a sustainable insurance industry.
"This is a complex issue and there are no clear solutions at this stage," Ms Chen said.
Current genetic testing levels are at roughly 0.5% of the population, but as the cost of genetic testing decreases with time, it's thought that more and more individuals will have a test done.
Actuaries are using statistical methods to develop genetic risk scores for individuals #ACTSUM2017

— Actuaries Institute (@ActuariesInst) May 22, 2017
This would give more individuals information about their health risk that insurers would potentially not be privy to.
Current regulations allow insurers to ask customers if they've had a genetic test done, but this is not common.
But if asked by their insurer, customers are obliged to disclose the results of any genetic tests they've had done, which leaves many customers worried about having a test done.
Fear of genetic testing is very real
Genetic Counsellor and Director of Sydney University's Master of Genetic Counselling program, Kristine Barlow-Stewart, recently said a lot of individuals are choosing to avoid genetic testing out of fear of being discriminated against by insurers.
Speaking to Fairfax in March, Associate Professor Barlow-Stewart said "there's a lot of fear out there".
"The fear is impacting on people utilising these genetic tests that can identify their risk and can guide risk reduction," she said.
"They are walking away because of their fear of being discriminated against."
Genetic testing could make life insurance cheaper
Meanwhile, Head of Life and Health Research at Swiss Re, Christoph Nabholz, told Fairfax it would be beneficial for insurers to show transparency in regards to how they factor in the results of a genetic test.
According to him, earlier awareness of predispositions towards certain conditions leads to lower death rates, which in turn means lower payouts for insurers.
"The earlier you know about the breast cancer detection, you get into screening programs, then the outcomes of that will be taken into account, which is why we are offering actually very good terms (for these applicants)," Mr Nabholz said.
Similarly, if a patient with a family history of a certain disease or condition takes a test that shows they've avoided inheriting the predisposed genes, it could potentially result in lower premiums for them.
The IAA's report predicts that as individual health risks become more tailored through genetic tests, premiums could also become more tailored.
Going forward, the report also suggested the industry implement an overarching principle, such as, "accepting that everyone has some level of health risks and ensuring that the Australian population has access to an affordable basic level of cover, should there be an insurance need".