Cash definitely has less of a presence in our wallets these days, but CBA's technology head is predicting a near future in which we're entirely cashless.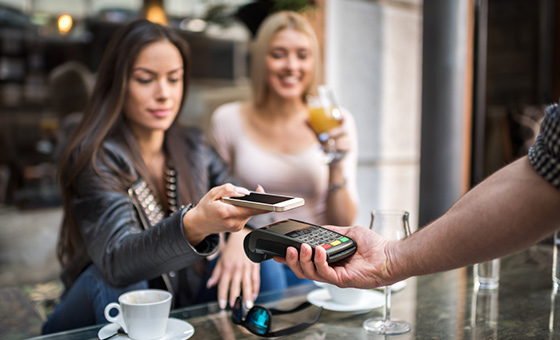 Speaking at an Australian Information Industry Association event in Sydney, CommBank's Chief Information Officer David Whiteing touched on various fintech-related topics; but it's his comments on a potentially cash-free future that are piquing interest.
CBA's Retail Banking Chief Matt Comyn had recently visited Scandinavia to meet with banking executives, who at one point expressed surprise at Australia's enduring use of cash.
"In Scandinavia, if you carry cash they think of you as a criminal and wonder if you are trying to hide something," said Mr Whiteing.
Whiteing held up the slow death of the cheque as proof of the idea that we're gradually becoming more and more invested in electronic forms of payment, saying that eventually cash will go the same way.
"We all know people that still write cheques … it is a really expensive payment, so we don't like it.
"We see a declining use of cash year on year in Australia, and the million-dollar question is, at what point do you stop it because of cost?"
However, he conceded that any move towards eliminating cash completely was relatively far off, and that any such development could not go ahead without extensive customer consultation.
"At the moment it is okay, but there is probably a conversation that we need to have in a few years with our customers about 'if you really, really want that cash, then you are going to have to pay'," he said.
Support for going cashless society is increasing
It may seem like a radical idea, but Whiteing's not the only one talking about the possibility of a cash-free future.
January this year saw an opinion piece published in the Australian Financial Review authored by UNSW Economics Professor Richard Holden, in which he predicted that not only is a cashless society inevitable, but that Australia will be a leader of the trend.
In fact, Australia cannot be a leader of the trend because Denmark is already there, and New Zealand is closer to being cashless than we are here.
But Holden noted that the amount of cash we use has gone down by about a third in the last 6 years, and that most of our regular expenses and bills (public transport, parking meters, retail shopping, etc.) can now easily be paid for without the use of cash.
He pointed out that soon (within a year or so) we'll have access to the New Payments Platform (NPP), which will allow for the instant transferral of money without the need for bank account details or any of the waiting periods typically associated with bank transfers.
Additionally, Holden raised the following points:
In 2012 there was an estimated $3.3 billion loss in tax revenue due to the cash economy.
At any given time, there's approximately $70 billion worth of banknotes in circulation, and if we assume that 10% of all cash transactions dodge GST, this amounts to more than $5 billion in lost revenue.
Of that $70 billion, $32.8 billion was in $100 bills at the end of June 2016, which have been thought to be disproportionally involved in crime and tax-avoidance. (Several countries including India and the Eurozone have taken their largest denomination bills out of circulation for this reason.)
Holden concluded by saying "not all that long ago the idea of a cashless society sounded like science fiction", and that "there used to be a legitimate argument that such a move would hinder commerce".
"Thanks to advancements in technology, all that would be hindered now are under-the-table tax dodges and criminal enterprises," he said.
"By 2020, Australia could be cash free, with a material reduction in the budget deficit, and probably organised crime, as dividends.