Australia's chief scientist has unveiled a Clean Energy Target that may see consumers pay lower electricity prices in the long-term, but some say his recommendations also include a low target for emissions reduction from the electricity industry.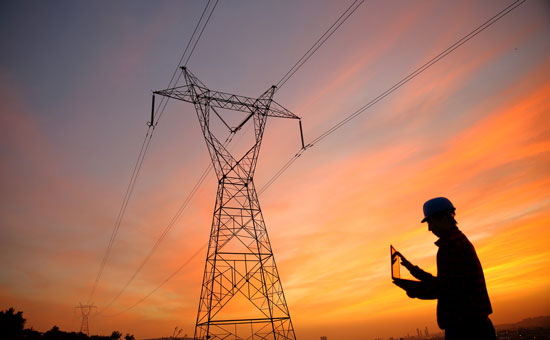 In efforts to optimise and improve Australia's electricity market, Dr Alan Finkel presented his much-anticipated report of the Independent Review into the Future Security of the National Electricity Market to the Council of Australian Governments (COAG) Leaders in Hobart on Friday.
The three main recommendations to come from the report are:
A Clean Energy Target (CET) should be implemented, and is to be supported by a continued national emissions reduction target to 2050, to encourage new investment in low-emission power generation. The proposed CET would replace the existing renewable energy target in 2020.
Existing large electricity generators will be required to give three years' notice of closure, in order to signal new opportunities for investment and to give communities time to adjust to the loss of a large employer.
New generators will be obligated to provide essential service to maintain voltage and frequency during the transition, and will be required to guarantee supply of electricity when needed at a level determined following regional assessments by the market operator.
A long-term emissions reduction target of 28% on 2005 levels by 2030 was examined, which would see emissions in the second half of the century heading towards zero.
Dr Finkel says due to the sheer scale of the Australian electricity market, it is "essential that we get it right" when planning the future of energy.
"The National Electricity Market is 5,000 kilometres long, spans five states and one territory and has more than nine million metered customers," he said.
"If we adopt a strategic approach, we will have fewer local and regional problems, and can ensure that consumers pay the lowest possible prices over the long-term."
Energy giant AGL says the CET is a "viable policy option and will unleash the necessary new investment in the national electricity market".
AGL announced hikes to electricity and gas prices last week (by 16% and 9% respectively in NSW), with other energy retailers expected to follow.
Energy ministers will consider the Finkel plan and outline the detail of the recommendations in August 2017.
Former Prime Minister warns following Finkel would be a "big mistake"
Former Prime Minister Tony Abbott fired a public warning ahead of the release of Finkel's report, saying it would be a "big mistake" for the Coalition to back the low emissions target.
Believed to be one of the fiercest critics of the recommendations, Mr Abbott described the proposal as "effectively a tax on coal" before he even read the report, according to the Australian Financial Review.
"If you are rewarding one type of energy, inevitably that money's got to come from somewhere, either from consumers or taxpayers, and if it's from consumers, well it's effectively a tax on coal, and that's the last thing we want," he said.
In a radio interview on 2GB, Mr Abbott said the electricity system needs to deliver consumers "affordable, reliable energy" and that the Liberal party should be the "party of cheap power" as a primary concern.
"Anything that makes it impossible for us to bank new, efficient coal-fired power stations I think is a big mistake," said Mr Abbott.
The Opposition is sceptical of conservative emissions reduction target
The issue of climate change is a hot political topic that neither the Coalition or Opposition have been able to agree on in recent years, but there are hopes that a bipartisan energy policy for the future could come out of the Finkel Review.
This week Labor energy spokesperson Mark Butler told the audience and panel of ABC TV's Q&A that the Opposition would consider backing the CET recommended by Dr Alan Finkel.
"We think this is a framework that can work," said Mr Butler.
"The question we have before us is whether the Clean Energy Target and some of the other policies Dr Finkel has proposed are able to be discussed between the Government and the Opposition, finally to break this impasse that has been with us for almost a decade now."
Shadow Assistant Climate Change Minister Pat Conroy told ABC that he is sceptical of a seemingly conservative emissions reduction target of hitting zero carbon emissions by 2070 instead of 2050.
"That choice to me seems quite curious," said Mr Conroy.
"I would argue, and I think the bulk of industry and scientific community would argue, 2050 is not an aggressive trajectory – it's a scientifically and economically responsible trajectory."
2016 was the hottest year on record. The Govt needs to act now to protect future generations from the dire consequences of climate change. pic.twitter.com/tRmKD89hVa

— Mark Butler MP (@Mark_Butler_MP) January 8, 2017
Climate Institute says Clean Energy Target is "not enough on its own"
The Climate Institute says the Finkel Review offers a valuable plan to improve Australia's energy system, but governments need to recognise that weak climate policy would undermine the Finkel plan's ability to deliver electricity that is cleaner, cheaper, and more secure.
"The Clean Energy Target can bring in cleaner energy and help reduce prices, but it's not enough on its own," said Olivia Kember, Acting CEO at The Climate Institute.
"If the federal government sets up a Clean Energy Target, it should be combined with a strategy to make sure coal station retirements are predictable, manageable, and consistent with our climate goals."
Ms Kember also critiqued the CET of reducing emissions in the electricity sector by 26-28% by 2030.
"It's absolutely clear that aiming for 28% emissions reductions in electricity isn't enough," she said.
"For a start, reducing emissions in electricity is much easier than reducing emissions from agriculture and parts of industry, so the smart way to meet a national emissions reduction target is to make deeper emissions cuts in the power sectors so that those other sectors have a bit of room."
The Institute has also expressed concerns that this plan will not see Australia meeting obligations made in the Paris Agreement – the long-term goal is to limit temperature rise to 1.5-2 degrees Celsius.
"That means net zero emissions by 2050, and so 28% by 2030 just doesn't take us far enough along the path to net zero," said the Acting CEO.
A Clean Energy Target can bring in cleaner energy and help reduce prices – but it's not enough on its own.

— TheClimateInstitute (@climateinstitut) June 9, 2017
Why Finkel chose the Clean Energy Target over penalising high emissions
With the Federal Government previously stating they would refuse to contemplate an emissions intensity scheme (EIS), which would eventually see the end of the coal sector due to high-emission penalties, the chief scientist and his expert panel chose the CET instead.
At the COAG meeting, Prime Minister Malcolm Turnbull said there was "no barrier to building a coal-fired power station" in the CET system envisaged by Dr Finkel.
The CET encourages investment in new low-emission power generation and allows for all forms of electricity generation (including coal, for example).
"There are no prohibitions, just incentives," said Dr Finkel of the CET.
Finkel and the panel have noted that they are hesitant to say either the EIS or CET schemes are better than the other.
"The panel does not seek to offer a political resolution of these opposing points of view," said the panel in the Review.
"However, in the panel's view a CET, though less widely canvassed than an EIS, has similar ability to achieve the required level of emissions reduction in the electricity sector securely and reliably, with price benefits to consumers relative to business as usual."