Mates and money help make Aussies 'as happy as Larry', according to a survey conducted by RaboDirect.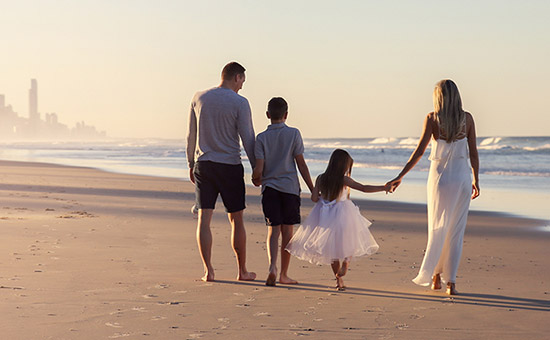 Mirror, mirror…
Who's the happiest of them all?
The breakdown of RaboDirect's latest Financial Health Barometer Happiness Report revealed that of the 2,300 Australians aged 18 – 65 surveyed, 44% were completely happy with their lives, with Gen Y reporting a 49% happiness level.
Of the other generations, Baby Boomers responded that 44% were completely happy, while Gen X reported 41% happiness across those surveyed.
Across the board, the people who were happiest overall were those that surrounded themselves with friends and family, engaged with the community, earned $80,001 – $100,000 per year, and maintained a level of financial confidence.
Types of people
% that feel completely happy with their life
People involved with the local community
66%
People who have happy relationships with family and friends
64%
People who have financial confidence
63%
People earning between $80,001-$100,000
51%
Source: RaboDirect.com.au
Of the respondents describing themselves as being "completely happy"…
61% had a good financial plan in place.
53% stay financially informed.
52% have good saving habits.
Clinical Psychologist Nick Petrovic said that there is a greater sense of freedom and peace of mind when people take greater responsibility of their financial futures and ensure their financial security.
"When you take control of your income and spending, your financial goals, big or small, can be easier to achieve", Petrovic said.
"Money may not be able to fix every problem but it can offer you the time, space and opportunity to do the things that make you happy."
Gen Y – 49% happy
The happiest bunch of people, Gen Y, are at that stage where they're experiencing a lot of exciting 'firsts'.
These are the key happiness drivers according to Gen Y respondents:
46% said 'personal relationships'
38% said 'community involvement'
24% said 'long-term financial plan'
20% said 'being married'
Petrovic said that for Gen Y there is a strong link between community involvement, positive personal relationships, and sustained happiness.
"New experiences can bring a variety of challenges," says Petrovic.
"Setting goals and prioritising becomes essential for maintaining control and keeping on top things."
Gen X – 41% happy
The main motivators for Gen X to live happy lives centred on striking a work life balance.
According to Gen X respondents, these are their key happiness drivers:
50% said 'personal relationships'
19% said 'working the right number of hours'
19% said 'long-term financial plan'
16% said 'community involvement'
Does working more than full-time hours make you happier? The research showed that those in Generation X who worked 41-50 hours per week were happier than those who worked less or more.
Baby Boomer's – 44% happy
Baby Boomers were found to be quite 'savvy savers' in the lead up to their retirement.
According to Baby Boomer respondents, these are the key happiness drivers:
52% said 'personal relationships'
23% said 'long-term financial plan'
22% said 'save regularly'
20% said 'community involvement'
Petrovic advises Baby Boomers to build on their social activities and hobbies to keep a sense of involvement.
"Common fears Baby Boomers face include no longer feeling valued, becoming lonely and lacking mental stimulation", says Petrovic.
"It can be helpful to view your additional spare time as an opportunity to enjoy yourself."