New research from the Commonwealth Bank of Australia shows that despite increasing house prices, the age of the average first home buyer hasn't gone up lately.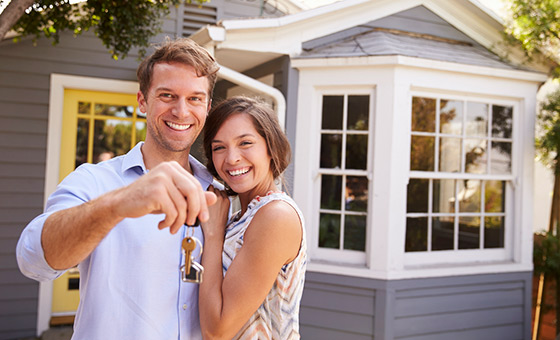 The Connected Future Report, collated by social researcher and demographer Claire Madden, found that the typical age for entry into the property market was 32 years old, and that this had not changed over a two-year period.
Speaking to Australian Broker, Madden said it was "quite an interesting finding that the average age of a first home buyer has remained relatively consistent for the past few decades hovering at that 32 years of age mark.
"What we are seeing is the journey for Gen Y to get to that point of home ownership has looked drastically different from their predecessors. It means that in many cases they have stayed at home longer to enable them to save up for that deposit."
The report also notes that while the average age of a first home buyer hasn't gone anywhere, it may be that it's the homes being bought that have changed, due to the cost of housing increasing in recent years.
Nearly half of us think the property dream is still within reach
When asked by CommBank whether the "Australian dream of property is still a reality", nearly half (48%) of the more than a million surveyed answered in the affirmative.
Additionally, the report found that 74% of first home buyers living in capital cities had bought a house (as opposed to a flat or apartment), and that 81% of first home buyers living outside of cities had bought a house.
68% of all first home buyers bought a stand-alone property, whereas 15% bought an apartment or townhouse, and 16% bought land on which to build a home.
Speaking to Mortgage Business, Madden theorised that people still think the property dream is within reach despite increasing prices, but that different properties are being bought to reach said dream.
"The younger generations are still entering the property market, however it's looking quite differently than it did for previous generations in terms of what they are buying.
"It's smaller block sizes, there's an increase in medium and high-density housing (48 per cent of all residential approvals in the last year across the nation have been for medium and high-density housing and obviously that is even higher in the major cities), so in that respect, what they are getting as they enter the market is quite different."
Interestingly enough, those aged between 25 and 34 accounted for a majority of first home buyers (54%), but that same age demographic reported the lowest confidence levels in regards to being able to buy a property.
Madden cited a number of potential reasons for this, including higher unemployment levels among younger generations and the fact that generations reporting higher levels of optimism were likely to already own homes.
"What we can see is that it is still a desire for these younger generations, despite the fact that the rhetoric that is widely spoken is that it is all too hard for these younger generations, they are resilient and determined and committed to finding a way to own property," she said.