Large numbers of Australians are now willing to use driverless cars, according to new research from Roy Morgan.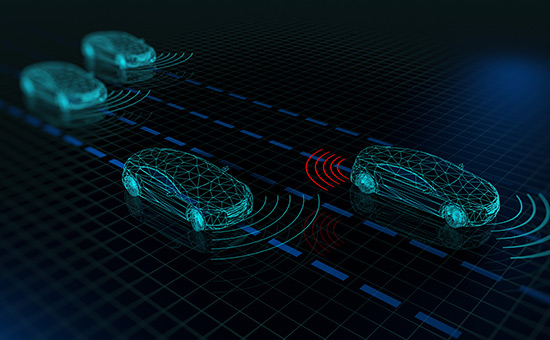 A total of 46% of Australians say they would be willing to travel in a driverless car, comprising a slim majority of Aussie men (51%) and a smaller proportion of women (41%).
There was a clear trend towards younger Australians embracing new technology.
A majority of all those under 50 were happy to ride in driverless cars, while only small minorities of Baby Boomers and older were willing to do the same.
Among young people, the driverless car acceptance rate rose from 58% for 25-34 year-olds to a whopping 83% for adults under 24, suggesting that driverless car demand is set to explode in the coming decades.
Unsurprisingly, demand was higher in the nation's capital cities (48%) than in country towns (42%), although the latter still represents a high acceptance rate for a nation that relies on car ownership to traverse vast distances.
The shift towards acceptance of driverless automobiles is part of a paradigm shift in the way Australians view transport, according to Roy Morgan CEO Michele Levine.
"The closure of Australia's automotive manufacturing industry this year in many ways heralds a shift from the old guard to the new world of mobility," Ms Levine said.
"This is particularly for younger Australians who increasingly congregate in inner urban where car-sharing services and Uber have changed the way Australians view their cars."
Car-sharing on the rise
While the proliferation of driverless cars is still several years away, the car-sharing industry which they will likely come to dominate is already established.
Ride-sharing services such as Uber are already commonly used and acknowledged, but car-sharing services such as Flex-Car or Go-Get allow customers to actually hire cars for personal use in a similarly efficient manner.
Customers simply register online and select a plan depending on how frequently they drive, and are then able to hire a car for time periods ranging from a few hours to several days.
Awareness of car-sharing services has reached over 55% in Sydney and Melbourne – the two biggest markets for such services – although only 36% of Aussies nationwide are aware such services are available.
"Car-sharing enables Australians to have a large SUV when they need to move people and things around, or a small car for that quick trip into the city – one size does not fit all," said Ms Levine.
"All traditional models in the automotive industry are under siege – this is just the latest avenue of 'attack' from alternatives to the ownership model Australians have held onto for several decades."
With acceptance of driverless cars and awareness of car-sharing both on the rise, a future of autonomous shared mobility may be only a few years away.