New research from CSIRO has found that 1 in 2 adults are not eating the recommended intake of fruit.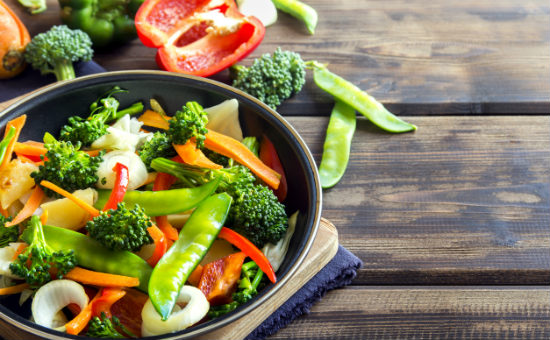 The Fruit, Vegetable and Diet Score Report, which studied the dietary habits of more than 145,975 Australians, was commissioned by Horticulture Innovation Australia, and is one of the largest surveys of its kind.
The report found that a shocking one in two Australian adults (51%) are not eating the recommended intake of fruit, while two in three adults (66%) are lacking in vegetables.
Women reported slightly better fruit and vegetable consumption with 24% eating the recommended amount of fruit per day, compared to only 15% of men surveyed.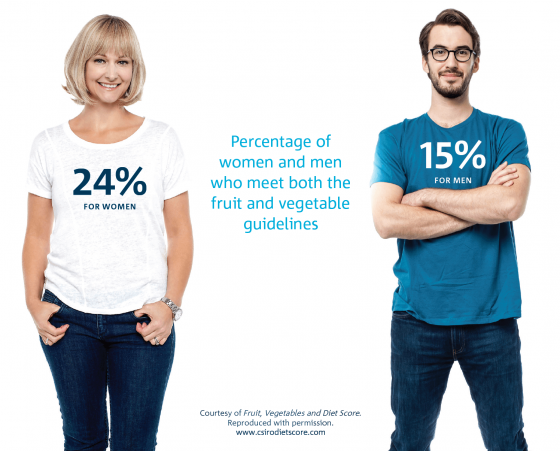 The report also found that construction workers and those in the science and IT programming sector recorded the poorest fruit and vegetable habits.
Unsurprisingly, retirees and health industry workers were much more likely to meet the recommended dietary guidelines.
Professor Noakes, CSIRO Research Director and co-author of CSIRO Wellbeing Diet, said the results are worrying, and most Australians are not as healthy as they think.
"Many Aussies believe themselves to be healthy, yet this report shows the majority of those surveyed are not getting the beneficial nutrients from fruit and vegetables needed for a balance and healthy diet," he said.
The recommended diet solution
To meet this benchmark, the CSIRO recommends adults eat at least 3 serves of different vegetables every dinner time. Another solution revealed by the research is that Australians should focus on the variety of fruit and vegetables they're consuming, and aim to try something new.
"Many people don't realise that increasing fruit and vegetables is one of the simplest ways Australians can improve their health," said Professor Noakes.
"Diets high in these fruit and veggies have been shown to improve psychological and physical markers of wellbeing, especially with obesity and Type 2 diabetes rising at alarming rates."
John Lloyd, CEO of Horticulture Innovation Australia, added that it is "disappointing" Australians are missing out on the abundance of high-quality and locally grown fruit and veg that is available all year round.
"Australian growers are adapting to the consumer's need for convenience by bringing high-quality fresh produce from the farm to the table in 'ready to cook and eat' packaging, making it easier for time-poor adults to add more nutritious fruit and vegetables into their diets," said Mr Lloyd.