Users of the automated investment app Acorns can now access a new responsible investment option that is designed to meet environmental, social, and corporate governance standards.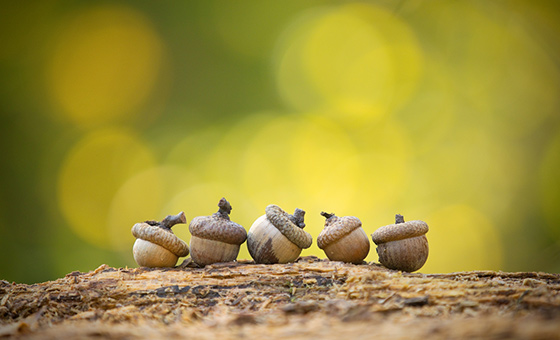 The new ethical investment portfolio, called the Emerald Portfolio, is fully diversified across asset classes and geographical regions, including Australian and international equities, bonds, and cash.
Acorns says the portfolio is still a risk-return profile, similar to their current 'Moderately Aggressive' portfolio.
Russell Australian Responsible Investment ETF for Australian equities
iShares Core Composite Bond ETF for Australian government bonds
Beta Shares Global Sustainable Leaders ETF for international shares
BetaShares Australian High Interest Cash ETF for the Australian money market
Acorns Australia CEO and Managing Director George Lucas says the launch of the Emerald Portfolio gives customers an investment option aligned to their values.
"Since launching Acorns in Australia more than a year ago, one of the greatest frustrations we increasingly hear from our customers is the challenge of knowing where their money is being invested," said Mr Lucas.
Acorns is designed as a consumer-focused product, so the company says this new launch "furthers this goal by providing users with an engaging option that empowers them to invest according to their values".
According to Acorns, more than 1 in 100 Australians have signed up to the investment service since its launch, with uptake primarily from Millennials looking to get a start in the investment market and increase their financial literacy.
"Millennials are more attuned to the social impact of their actions than other demographics and are driving the interest in sustainable investment," said Mr Lucas.
"However, they also don't want to give up their ability to get returns."
The portfolio launch follows another commitment to ethical investment from Acorns, with last month's unveiling of the Carbon Footprint estimator, which calculates a user's carbon usage based on their spending activities.