On December 15th the federal government presented its mid-year economic forecast (MYEFO), which represents an update on the economic and financial outlook that has developed since the federal budget handed down in May. With a sharply weaker exchange rate and sharply lower prices for iron ore, it?s fair to say that the rosy predictions of May are more muted now.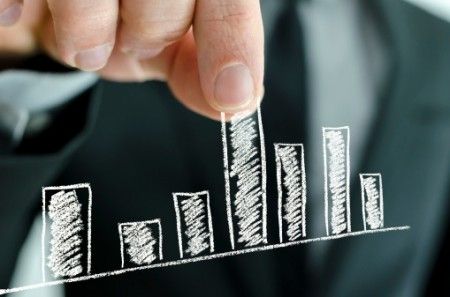 The federal government is expecting $31.6 billion less in tax receipts over the next four years, thanks to the lower iron ore prices and lower than expected wages growth. This has resulted in an expected cash deficit in the 2014/15 financial year of $40.4 billion and $31.2 billion deficit in the following financial year. In response some cuts have been made, with foreign aid reducing by $3.7 billion. However large spending cuts elsewhere have been avoided – as have spending increases.
The MYEFO response of retail, manufacturing and construction industry groups is below:
Australian National Retailers Association (ANRA)
The response of ANRA was essentially one of relief that no large cuts were made in areas that would be likely to affect consumer sentiment. To quote: "Controls on spending and a focus for growth is the right direction, and the decision not to increase taxes will give confidence to consumers at this important time of year in the domestic economy calendar and as we head into a new year", said Anna McPhee CEO, ANRA.
Australian Manufacturing Workers Union (AMWU)
The AMWU, on the other hand, was disappointed that the MYEFO offered no additional financial support to manufacturing industry workers, particularly in the face of a worsening exchange rate. To quote: "What we need is a Government investment in Australian skills, innovation and industry capability, not the divestment this government continues to engage in," said AMWU National Secretary Paul Bastian. "The Government claimed before the last Federal Election that their policies would create jobs and bring the budget back to surplus. Instead, we?ve seen unemployment reach a 12 year high, a slowing economy and an income recession."
Master Builders Australia
Similarly to ANRA, Master Builders Australia was relieved that spending cuts were muted, but called on the Senate to take note of the ballooning deficit and start working constructively. To quote: "The Mid-Year Economic and Fiscal Outlook must act as a circuit breaker on debate about the response to the nation?s structural budget challenges," said Wilhelm Harnisch CEO of Master Builders Australia. "The opportunity to recalibrate macro policy settings to tackle the structural budget deficit is vital to industry continuing its role in transitioning the economy post the resources boom, getting unemployment down and getting young people into jobs."
Keen to read the MYEFO papers in full? You can click here to do so.