Millennials use less credit than their predecessors according to a TransUnion study, but thanks to a new breed of debit cards, that doesn't mean they can't earn rewards on purchases.
Figures from the Reserve Bank of Australia also showed the value of debit card transactions increased in January-October 2017 compared to the same period in 2016 by 9%, surpassing credit card expenditure growth of 4%.
Earlier in December, Mastercard launched its own rewards debit card named Mastercard Debit Rewards to specifically target the Millennial market. It is currently offered through seven banks: BankWest, Bendigo Bank, Citibank, Commonwealth Bank, Macquarie Bank, ME Bank and Westpac.
Rewards on the Mastercard debit cards include everyday items, offers and experiences targeted at 18–30-year olds including discounts for travel, two-for-one entertainment offers and food upgrades at popular establishments.
In a bid to find out more about the company's Millennial audience, Mastercard conducted a 'Millennials Demystified experiment' in conjunction with the University of New South Wales.
For more insight into the debit card as well as the experiment to 'challenge the stigma associated with Millennials', we sat down with Mastercard Vice President, Marketing Australasia Sarah Pike.
Q&A with Mastercard's Sarah Pike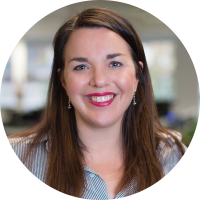 Debit cards with rewards have been around for a while – what do these cards from Mastercard offer that is different?
While some debit cards are packaged with additional benefits, Mastercard Debit Rewards is the first benefit program that is available to all Mastercard Debit cardholders regardless of who they bank with. No other payment scheme has a similar program for debit.
Why did Mastercard change the types of rewards on offer for debit card users?
The Debit Rewards program has been developed specifically with Millennials in mind, giving them immediate everyday benefits related to the things they have told us matter to them, like music, movies, travel, dining and shopping.
Why do you think more Millennials are choosing to pay using a debit card instead of a credit card?
Millennials are one of the major customer segments who tend to prefer to use debit cards over credit because they're beginning their journey to financial independence and can be wary of accruing debt. Mastercard wanted to provide a program that rewards Millennials for the purchases they make, with things they actually love.
What did the Millennials Demystified experiment tell you about the generation and its spending habits?
The experiment showed that Millennials are just like the rest of us. They want genuine connections, to make a difference in the world, and to enjoy the simple pleasures in life. I think that across the generations there has always been disapproval of the next. Whether it is Gen X, baby boomers or Gen Y, there has always been something to poke fun at. It's generational!
Do you think Millennials have been misrepresented in general?
Millennials have a tendency to have multiple jobs during their career, seek out travel like never before and know exactly what they want. Is it perhaps that other generations might be just a little bit jealous of this new-found freedom?!
What do you see as the future for debit rewards cards?
I think we'll see even greater rewards on debit and further recognition of the value our debit card users bring. Gone are the days when rewards were mostly limited to credit card holders or merchant programs!
More information about the Debit Mastercard can be found here.