A major Telstra outage has affected EFTPOS payments and banking services across the country, leaving customers in the lurch.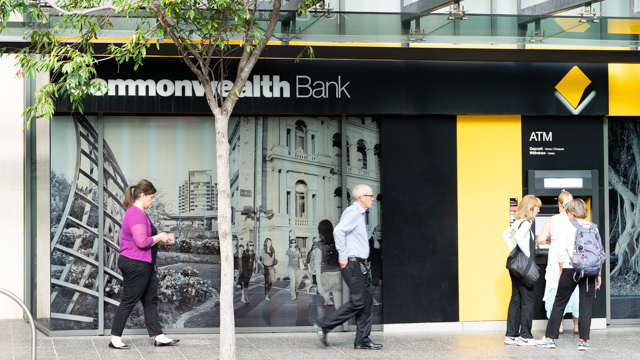 Telstra confirmed on social media around 3pm on Thursday, 11 July, that the issue was affecting a number of its customers nationally. It was reported that a cable in Sydney was the source of the problems, which Telstra said were starting to be resolved by about 5:45pm. Just before 7pm, Telstra announced that "most services" were back online.
The outage caused problems with banking transactions for the Commonwealth Bank, ANZ, Westpac, Heritage Bank, as well as others, for several hours.
Commonwealth Bank said on twitter that they were aware of issues with their ATMs, EFTPOS terminals and some in-branch services.
It has been reported that this had taken EFTPOS terminals offline at major retailers impacted including Woolworths, McDonald's and Caltex.
Commonwealth Bank said it had received a large number of calls about the issue.
"There is no need to call us if you are experiencing problems with these services. The cause of the problem is under urgent investigation," the statement read.
(1/2) We are still experiencing some issues with some of our services due to an issue with our telecommunications provider. The CommBank App, NetBank, CommSec and CommBiz are available. We are aware services such as our ATMs and EFTPOS are still having issues.

— CommBank (@CommBank) July 11, 2019
:warning:ALERT: Due to a telecommunications outage some merchants are unable to accept EFTPOS payments. We're sorry about this and will update you when services are back online.

— ANZ Australia (@ANZ_AU) July 11, 2019
We're aware some branches, ATMs & services in Sydney metro are non-operational due to a broader network failure in the region. Our teams are communicating with external providers on when services will be restored & we'll keep you updated. Online banking is working normally.

— Westpac Bank (@Westpac) July 11, 2019
A fibre-optic outage telecommunications outage in Sydney is affecting services provided by the country's financial institutions, incl. Heritage. This includes disruptions to ATMs & EFTPOS services. Apologies for he inconvenience caused by this issue, which is outside our control.

— Heritage Bank (@heritagebank) July 11, 2019