With a falling official cash rate – now at an historic low of just 1.75% – self-funded retirees must be wondering just how much further term deposit interest rates can fall and therefore just how much less their term deposit income is likely to be next year.
Current self-funded retirees have been likely been struggling with low interest rates for most of their retirement – with seemingly no end in sight. And a big deliberation for term deposit investors is whether to invest their sum of money for the short term, in the hope that interest rates will improve, or for the longer term with the view of locking in what's available now – just in case it falls further. Without the benefit of hindsight, there is no one perfect answer to that dilemma.
One solution to this dilemma may be to "ladder" (or stagger) investments instead. Laddering is a term deposit strategy that allows investors to have access to some money at regular intervals, but take advantage, with some money, of locking in the current long-term term deposit rates, to buffer against further rate cuts.
How does laddering term deposits work?
Instead of putting one large sum of money into one term deposit, money is broken into bundles and put it into longer term investments one at a time. If, for example, that's five chunks over five years, the first chunk might be invested for five years. The remaining money would be placed into shorter term investments, laddered across a number of terms. Once all the money is invested there should be equal portions coming up for renewal regularly.
It's a bit like singing a harmony in rounds. Someone is always starting whilst another is finishing. Or regularly laying down bottles of wine for several years with a view that, in five or so years' time, you'll have a steady supply of nicely-aged red.

Advantages of laddering term deposits
Depending on the interest rate environment at the time as well as personal needs, some possible advantages of laddering term deposits include:
Interest rates may be better for longer periods of time, boosting returns (although note that in our current environment, this isn't necessarily the case).
It's a structured way to invest.
This gives more flexibility than keeping all investments in one or two large, but shorter (or longer) terms.
With chunks of money coming up for renewal regularly there is potentnially an increased chance of capturing better rates as they arise.
When each rung of the ladder is reached and the money released, investors can choose to go elsewhere.
Disadvantages of laddering term deposits
Laddering may not be for everyone. Some possible disadvantages include:
You may find that your money is locked in for a longer time if you need all of your money unexpectedly!
If saving for one specific event (such as buying a house) it may be inconvenient to not be able to access all the money at once.
If long term deposits are chosen, there is a risk of being stuck in a poor rate for a long time. Whilst 3.15% might look like a decent interest rate today, who knows if it will be in five years' time. It's unlikely, but if banks were offering 7% in two years' time, being tied in at a lower rate for five years would be annoying.
Laddering involves more paperwork than making one lump sum deposit.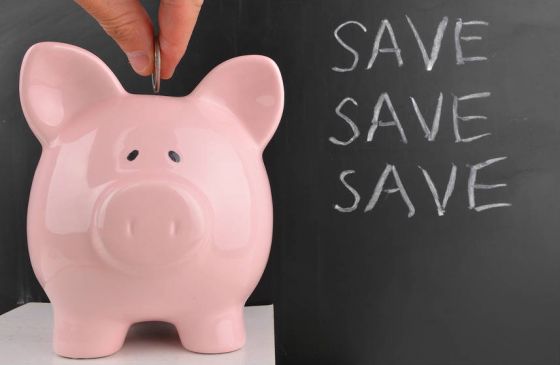 What if you had laddered term deposits over the past two years?
The theory is all well and good, but how does it work in practice? Our Research team has calculated approximately what return would have been received on a $25,000 term deposit over the past two years, based on whether an investor:
Rolled money from one 3 month term to the next for 2 years;
Rolled money from one 6 month term to the next for 2 years;
Rolled money from one 12 month term to another for 2 years.
Over the past two years, based on a $25,000 initial investment and using the average term deposit rates on CANSTAR's database at the time, here's how the sums would have worked out. Be aware though that past performance is not an indication of future performance!
Date
3 Months
Interest Earnt
Total Amount
6 Months
Interest Earnt
Total Amount
1 Year
Interest Earnt
Total Amount
1/07/2014
3.70%
$228.08
$25,228.08
3.77%
$464.79
$25,464.79
3.85%
$949.32
$25,949.32
1/10/2014
3.70%
$230.16
$25,458.25
$25,464.79
$25,949.32
1/01/2015
3.40%
$213.43
$25,671.68
3.60%
$452.09
$25,916.88
$25,949.32
1/04/2015
3.10%
$196.23
$25,867.91
$25,916.88
$25,949.32
1/07/2015
3.10%
$197.73
$26,065.64
3.30%
$421.77
$26,338.65
3.30%
$844.60
$26,793.91
1/10/2015
3.10%
$199.24
$26,264.88
$26,338.65
$26,793.91
1/01/2016
3.10%
$200.76
$26,465.64
3.30%
$428.63
$26,767.29
$26,793.91
1/04/2016
3.10%
$202.30
$26,667.94
$26,767.29
$26,793.91
Total Amounts
1/07/2016 Total
$1,667.94
$26,667.94
$1,767.29
$26,767.29
$1,793.91
$26,793.91