The federal government has announced that the mooted deposit levy (or deposit tax, as it?s popularly known) is not going ahead. In a press release on 1 September, the Prime Minister announced the following:
"The Government will not proceed with Labor?s Bank Deposit Tax. This decision adopts a key recommendation of the Financial System Inquiry and comes after extensive consultations with stakeholders and the community.
Labor?s proposed Bank Deposit Tax would have imposed costs of $1.5 billion on Australians with bank savings.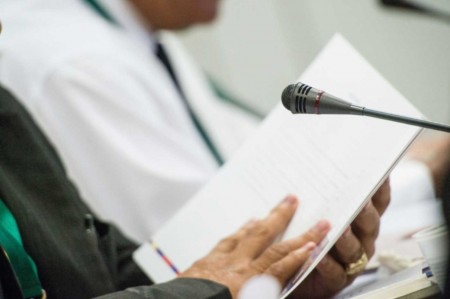 It would have damaged competition in the banking sector by putting regional and community banks at a disadvantage relative to the big four banks, further disadvantaging hard working Australians… We want to continue lowering taxes on the Australian people, including addressing the harmful effects of bracket creep. It is clear that tax reform is needed so that Australians aren?t discouraged from working more, earning more and investing more.
A stable, well regulated financial system is critical to our economic confidence and prosperity. The Australian Prudential Regulation Authority is taking steps to strengthen the Australian banking sector by bolstering bank capital levels, reducing the risk of failure and mitigating the costs if a failure does occur.
The Government remains committed to guaranteeing deposits up to $250,000 per account holder, per financial institution."
"Australian savers are the winners from this announcement by the Prime Minister and Treasurer," COBA CEO Mark Degotardi said.
"The Government?s decision is pro-consumer and pro-competition.
"The decision supports the more competitive and resilient financial system recommended by the independent Financial System Inquiry.
"This outcome is exactly what the FSI intended in its blueprint to make our financial system stronger, without anti-competitive distortions.
"Australian savers now no longer have to worry about an additional burden at a time of low returns on their savings due to record low interest rates."