Roger Mai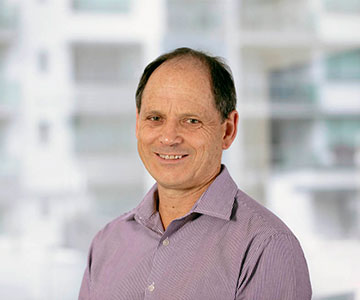 Wealth Product Analyst
I am a Wealth Product Analyst for Canstar, and specialise in the data collection and analysis of wealth products, mostly in the Australian market but also for New Zealand. These wealth products include superannuation, pensions, life insurance including advised and direct access products, and investment.
I have been in this role for just over two years and I thoroughly enjoy it, as it gives me the opportunity to use the extensive knowledge I have of this area in the financial services industry. The team I am a part of is both fun to work with and very professional, so this creates a great working environment.
I have worked in the financial services industry all my working life, having worked for Westpac, Zurich Australia, and Suncorp, and having been self-employed for seven years as an adviser for life insurance and superannuation. I came from New Zealand to live in Brisbane in 1987, and despite still struggling with summers here, I love the city and the diversity of people living here.
I am a member of the Data Operations team. There are nine of us in all, and the wealth products division consists of myself and my manager Paul. We both have an adviser background, which gives us insight into the life insurance market and how advisers operate. This is important as we promote and service the adviser software package AdviserInfo, which is an important tool that helps advisers give high quality advice to their clients. The Banking and General Insurance division of the team – the other seven team members – handle products such as mortgages, credit cards, home and contents insurance, and car insurance.
I am married to Raewyn, and we have two adult daughters and three grandchildren. I enjoy keeping healthy by power-walking or swimming most days, and I am a member of a local golf club. My wife and I enjoy the beach, so holidays at the Gold Coast or the Sunshine Coast are regularly on the agenda.