Mitch Watson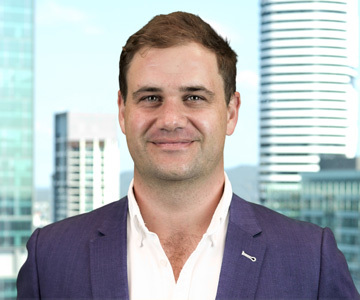 General Manager, Research and Insights
Master of Business Administration and Management, Griffith University
Mitch Watson is the General Manager for Research and Insights, with responsibility for Canstar's Research program across Banking, Insurances, and Wealth and Utilities. Through this work, Mitch and his team are able to assist Australian and New Zealand consumers identify products of value through Canstar's flagship Star Ratings and Awards releases. Mitch's role at Canstar sees him deliver compelling insights that help people make informed decisions about their personal finances and businesses develop more customer-centric products.
As a finance expert and spokesperson for Canstar, Mitch prides himself on providing balanced views on the latest news in the marketplace, to paint a clear picture for consumers. Mitch regularly speaks with leading media outlets across Australia, bringing research-based insights into topics such as what makes a home loan good value, how to cut the cost of your insurance premiums and why you need to be chasing better interest rates on your savings account.
Mitch's insights have appeared in writing over the years in the Sydney Morning Herald, The Age and the Brisbane Times, along with The Daily Telegraph and The Courier-Mail. He has also contributed commentary to online news sites including Domain.com.au, news.com.au, realestate.com.au, Yahoo Finance, and mortgage broking trade outlets such as Broker News and Mortgage Business. He has also featured on ABC Radio, Seven News (7News) and Nine News (9News).
Mitch has worked at Canstar for over a decade, initially boosting his industry and product knowledge as a Relationship Manager, before moving to the Research team as a Research Analyst. During this time Mitch was responsible for a range of lending and insurance portfolios, including Home Loans and Health Insurance.
Mitch is experienced at analysing detailed financial product data to identify key product differentiators and industry trends across product lines for home loans, health insurance, online share trading and margin lending. He also brings excellent product knowledge across financial topics ranging from deposit accounts to credit cards, business loans, personal loans, risk insurance and general insurance.
Joined Canstar: 2007
You can follow Mitch on LinkedIn, and Canstar on Twitter and Facebook.