Launa Lee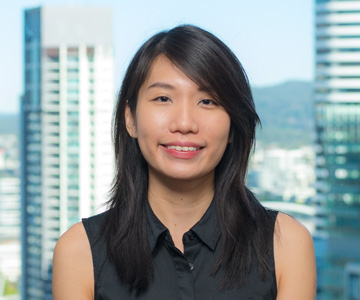 Digital Marketing, Team Lead
Joined Canstar: 2015
I am the Digital Marketing Specialist managing a small talented team. The focus for my team is driving consumers to the website to help them find the right product for them. The work my team engages in is highly varied and includes developing useful and engaging content for consumers as well as find new ways to reach them at the right time.
I graduated with a Bachelor of Business Management majoring in Marketing from the University of Queensland, as well as a Masters in Advertising from Queensland University of Technology. After graduating, I spent some time completing small projects with QUT and doing some freelance work before coming to Canstar.
Outside of work, I like discovering places with nice food. Renting houses means that I can move around different suburbs and explore the different communities and cafés.
I think working at Canstar definitely gives you the ability to change and develop. As a growing company, managers here are always open to the idea of change and improvement. Everyone who works here is approachable and friendly. They are all hard working, but definitely know how to have fun when it comes to our frequent social events.