Joshua Sale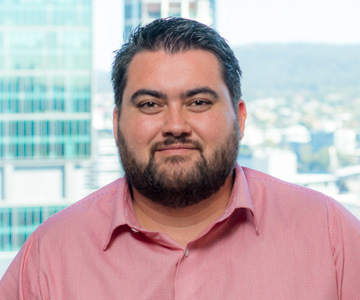 Ratings Manager
Bachelor of Commerce (BCom), Economics/Finance dual major, Griffith University. Master of Data Science, Strategy and Leadership, RMIT (ongoing studies)
Joshua Sale is responsible for developing the methodology and delivering Canstar's flagship Star Ratings, as part of Canstar's Research Team. With tertiary qualifications in economics and finance, he enjoys helping Australians find more suitable financial products by transforming complex calculations into a consumer-friendly Star Rating that explains the values and benefits of different financial products.
As one of Canstar's company spokespeople, Joshua is confident participating in print, radio and broadcast journalism interviews. He has participated in interviews with the Australian Financial Review, news.com.au and Money Magazine, along with other leading media outlets, discussing topics such as home loan equity, banking incentive schemes, digital wallets and wider finance trends.
Joshua is known for his ability to simplify complex products and technical information, crunching the data into meaningful insights for consumers about finance. He has analysed several consumer markets across banking, insurance and wealth, and is keenly interested in various topics, ranging from how Australians interact with their superannuation funds, to the dynamic nature of the health insurance market, and collecting and redeeming credit card reward points.
Joshua believes that knowledge is the first step towards empowerment. Even while studying, he facilitated peer-assisted study sessions for economics, and represented his University's Business School in an academic committee.
Joshua's passion for financial literacy has seen him thrive in his role in Canstar's Research Team. As a financial commentator at Canstar, he has an opportunity to help inform Australians, and help them learn and engage with the financial products that they use and rely on every day.
Joined Canstar: 2016
Have a media enquiry, and interested in featuring Joshua as a financial expert and commentator? Contact Canstar's Media Team today.
You can follow Joshua on LinkedIn, and Canstar on Twitter and Facebook.