In fact more than half (58%) of Australians have never made a voluntary contribution to their superannuation fund and 15% have made voluntary contributions only once or twice. Why?

Is your retirement sustainable?
"Many people still tend to overlook their super, thinking of it as something they will plan for when they are closer to retirement," said John Arnott, Executive Director, Customers, ING DIRECT.
"In today's low interest rate environment it can be very tempting to prioritise paying off debt like a mortgage before contributing to super.  But with half of all Aussies (52%) saying they don?t think their super will be adequate in retirement, leaving your super planning until you're older may be too late."

Gender pay gap = 39% less super
According to the ING DIRECT research, the reasons given for not making voluntary contributions into superannuation included:
Reasons For Not Making Voluntary Super Contributions
Personal financial situation
53%
Nothing
20%
Poor returns & other options
8%
Govt & economic uncertainty
4%
Lack of knowledge / info
3%
Already contribute enough
3%
Other reasons
7%
"Our research also showed a growing demand for control over super, with the top three factors that people want control over being fees (90%), performance (87%) and contributions (85%)," said Mr Arnott. "Making voluntary super contributions is a great way to gain some control over your super and build your retirement fund, a little at a time each year, without hurting your hip pocket.  It can also be a great way to maximise tax efficiencies at year end and you'll certainly appreciate these little and often investments as you get closer to your retirement."

There's value in saving early
Overall, ING DIRECT found the number of people making more regular voluntary contributions is 24% – almost one quarter of those surveyed.
Compare superannuation fees
According to the Australian Tax Office, workers could be wasting thousands of dollars in unnecessary fees every year just by having too many separate superannuation accounts. According to figures released by the ATO, 45% of working Australians aged between 18 and 35 have more than one super account. With the median figure for fees and charges paid by Australians for a low cost superannuation account at $532 per year (according to APRA), workers with multiple accounts are potentially losing valuable retirement savings.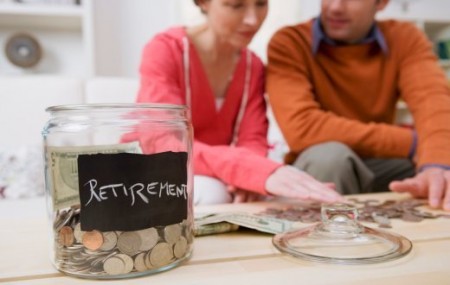 "Young people are often mobile in the workforce and it's not uncommon to open a new account when they start a new job, started instead of taking their preferred fund account with them," said ATO Assistant Commissioner of Superannuation, John Shepherd.
"They might also have super accounts which they have lost track of, for example, they may not have updated their contact details with their funds when they moved house – there are still $5.8 billion worth of accounts in this category," he said. "myGov has made it much easier for young people to combine their super accounts with just a few clicks."

How to find lost super
If you're comparing Superannuation funds, the comparison table below displays some of the products currently available on Canstar's database for Australians aged 30-39 with a balance of up to $55,000, sorted by Star Rating (highest to lowest), followed by company name (alphabetical). Use Canstar's superannuation comparison selector to view a wider range of super funds.
Fee, performance and asset allocation information shown in the table above have been determined according to the investment profile in the Canstar Superannuation Star Ratings methodology that matches the age group you selected.
Just think – combining multiple super funds would have roughly the same impact as making a personal contribution this year. Or you could even do both. That's a win/win.