The banking royal commission started with revelations of worthless insurances being sold with lending and moved through to loans, insurances and superannuation.
The commission's year-long investigation and seven public hearings sought to understand what systemic, structural and cultural features have contributed, and grilled bank chief executives to unearth these underlying currents.
Naturally the report, due for public release just after 4pm AEDT today, will have recommendations across a wide range of finance markets and functions.
But the most pervasive and far reaching recommendations are likely to relate to remuneration in all its forms, bank credit standards, conflicted advice models and disclosures in particular in superannuation.
The royal commission's spotlight on remuneration
Remuneration recommendations will likely start at the board and senior executive level, reach into broker and in-house lender incentives, financial advice commissions and disclosure of incentives.
Under the blowtorch will be any area where incentives drive customer first interests down the pecking order.
Board and executive incentives focussed on financial performance, whilst ignoring compliance, culture and integrity.
Home loan brokerage rates that, through either volume incentives or variation in scale amongst lenders will influence direction of the business to lenders at the expense of customer best suit, or brokerage rates that drive higher loans than needed or that drive fraudulent applications.
Sales staff receiving commissions and rewards for product push, rather than customer service.
Financial advice commissions that are not clearly disclosed, which are fees for no advice given or that are for advice that is clearly conflicted.
The lending standards shakeup
Bank credit standards were already under the spotlight with the Australian Securities and Investments Commission (ASIC) prosecutions against lenders and the Australian Prudential Regulation Authority (APRA) caps on interest-only lending and focus on credit quality.
The use of inappropriate products, quality of intermediary introductions, the level of fraudulent applications, remuneration of lenders and assessment of affordability all received scathing questioning by the commission's counsel.
APRA had already put the spotlight on interest-only loans, and their suitability. Interest only loans that were provided to owner occupiers is a leading-edge indicator of a market with too much appetite for risk in the low interest rate environment.
The qualifications, quality of introductions and spotters' fees paid by some banks to business introducers were downright embarrassing.
Incentives appeared to have much to contribute to the level of misrepresentation in loan applications.
There was an over-reliance on algorithmic assessment of household in lending applications, leading to overestimation of household borrowing power.
Pressure on home loan providers
Maybe we will in time regret any heavy-handed treatment of credit standards. Already the banks have tightened up, and so they should have.
The prevalence of interest-only loans for owner occupiers at the bottom of the interest rate cycle was always over-exuberant and a misreading of the wage inflation outlook.
But the microscope on current household spending suggests assessment not based on capacity to pay but behaviour before the commitment existed.
The tightening comes after the APRA caps, Chinese restrictions on movement of capital and restrictions on foreign buyers/borrowers, clouded investment outlook and record house price declines in Sydney and Melbourne. A perfect storm.
A public process, like the one we have been through, can encourage overaction from lenders and slow lending growth, hurting lenders and prospective borrowers and damaging economic growth.
Home loan brokers will survive but on skinnier rations
There is a rear-guard action defending broker remuneration, with the argument that the channel will disappear, to the detriment of borrowers.
A healthy, well-functioning broker channel is good for consumers and worth protecting, but it looks overly pessimistic to foretell its demise. But it will be tighter.
Home loan borrowers' lives will get tougher
If this all leads to a sustained credit squeeze and drying up of supply, it will become a case of "careful what you wish for", because we sure don't want to see sustained house price declines. That spells recession.
It will get tougher to get a loan (already has). You will have to prove up your expenses and there is nowhere to hide. First home buyers might have to save for longer before they get into their own home.
Conflict-ridden advice
Conflicted advice is a coin with one side that is remuneration, and the other that is the business model. It played out in home loans, life insurances, financial planning and superannuation.
We have already mentioned the commission's interim findings about adverse consumer outcomes of home loan brokerage fees, introducer fees and incentive payments.
Life insurance and financial planning commissions have resulted in churning of business to generate higher adviser rewards, and product placement that has not been in the customer's best interests.
Superannuation I will talk about next.
The commission was clearly sceptical that the business model of provision of both personal advice and product is not highly conflicted. There must be concerned boards waiting on the recommendations.
Superannuation providers face serious reforms
Any mismanagement of customers' superannuation will impact a large proportion of the population and will go to the welfare of retirees. Fees and commissions, disclosure and advice revelations must have left superannuants regretting their years of disengagement from their retirement planning.
Some superannuants will have been surprised to find that they have an adviser who is receiving commissions deducted from their super balances and from whom they have received no contact.
Or that where they received advice, it hasn't always been in the customer's best interest.
Or that their old legacy product is two or three times the total cost of the more modern offering, and that super funds have been less than enthusiastic about the expected offer to transfer to the new deal.
Superannuation fees have been so fogged that customers have had little idea what they have been paying.
Trustee decisions have sometimes been exposed to have been made in the interests of the manager rather than the members.
There will have to be improvements in the level of disclosure of fees and investment performance, which will assist customers in their superannuation choices and surely drive high cost underperforming super out of the market.
The Productivity Commission's proposals will also likely be a driver of significant change.
Full financial advice within super looks to have no future in its present form. This is very much a watch this space and there will be winners and losers.
Superannuation customers should find better returns
A whole range of customers have been shown to be paying too much, not receiving the advice they have been paying for, not achieving reasonable returns.
The spotlight is well and truly on superannuation providers and this must help consumers.
There may be an opportunity for compensation and some financial advice business models may disappear.
There are business models that integrate product manufacturing and advice that have already been criticised in the Commission.
The final report will obviously be mindful of the impact of any recommendation, but it could mean that certain business mixes will not be allowed, at least going forward.
"Customer needs first" principles will put greater onus on advisers. There has already been a tightening underway and some advisers are going to find it all a bit too hard.
Provision of financial advice will surely become less attractive to providers and for consumers harder to find. Other models will emerge to fill the void, but will need legislative assistance.
Accidental Financial Advice customers will disappear.
Not paying the exorbitant fees for no advice will have to be a plus for consumers caught up in that, and they will have avenues for compensation.
There will be fewer accidental advice customers, which has to be good news as they will demand value for what they are paying.
But flying in the dark is not a great idea and people will need some education and advice.
The banks will be up for costs
The banks will have quite a compliance and restructuring challenge on their plate, class actions and regulator prosecutions.
All of this will likely hit their bottom lines and the banks' energies would likely be directed away from growth of the business and service capabilities.
It comes as APRA is applying "too big to fail" capital standards and housing growth is expected to be flat. You would have to expect flat bank profits at best.
Most consumers are also bank shareholders. Flat bank profits flow through to shareholders and low superannuation returns. That effects almost all of us.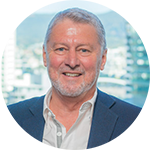 About Steve Mickenbecker
Steve is the Group Executive of Financial Services at Canstar. He has decades of experience in the finance sector and is passionate about helping consumers make informed decisions with their personal finances.