Canstar's analysis of more than 70,000 visitors that have
actively compared superannuation funds
on the Canstar website this year has uncovered some interesting insights into the top things people want to know about their superannuation.
While there is undoubtedly a percentage of the population that remain disengaged with their superannuation, Canstar has seen increasing numbers of Australians researching their super options and reading a lot of the online education material we provide.
In particular there are certain superannuation topics that have enduring appeal, attracting thousands of readers each month. Top of the list, quite interestingly, is Industry versus Retail Super Funds; in other words, the difference between retail and industry funds. It is a distinction that seems to confuse many people – and they're looking for an answer.
Most popular superannuation topics
Overall, some of the most popular topics include: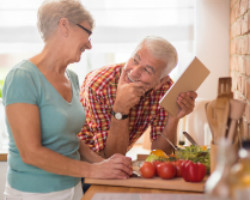 Looking for low superannuation fees?
Canstar has collated the data on superannuation fees across the 67 superannuation products included in its 2016 Star Ratings and has calculated the annual cost of those fees across various account balance scenarios.
While our research found that most providers are offering competitive fees and premiums, some providers are charging substantially more than the average. Over time this can have a significant impact on a worker's retirement nest egg, unless that fee is offset with a correspondingly higher return.
The table below shows the min, max, average total annual cost of the funds Canstar has researched, across the different balances assumed for each profile.
Average Super Balance ($)
Average Fees ($)
Min Fees ($)
Max Fees ($)
Starter
20,000
275
134
678
Builder
80,000
838
450
2,322
Established
140,000
1,406
728
3,966
Pre-Retiree
200,000
1,967
999
5,610
Wealth Accumulator
500,000
4,669
2,250
13,831

Fees include Administration Fees and Indirect Cost Ratio (including Investment Fee, Performance Fee and other indirect costs). Fees are calculated based on the average super balance specified based on funds assessed for Canstar Superannuation Star Ratings 2016.
Superannuation Insurance costs
Life insurance within super is a popular topic, both in terms of Canstar visitors reading articles about the issue and visitors actively searching for superannuation funds that include the option for income protection.
More than one-quarter (27%) of those using the Canstar online filtering tools are looking for a super fund that includes income protection.
Anecdotally, many funds have been telling us that there is a far greater awareness of insurance cover through super now, compared to several years ago.
Superannuation investment options
Superannuation funds tend to have a lot of different investment options – and it's something that Canstar visitors are particularly interested in, with visitors specifically filtering their superannuation comparison for funds that have: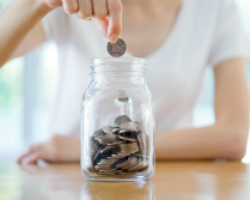 Australian Listed Stocks – 20%
International Exchanges – 15%
Managed Funds – 24%
Term Deposits – 14%
Which Super Funds offer Outstanding Value?
Canstar's 2016 ratings rates 67 superannuation products that are directly available for individuals to purchase without an intermediary (e.g. a financial planner), and only those Funds which are available to the public. Read more about Canstar's 2016 superannuation research and compare superannuation funds today.