The Minister for Small Business and Assistant Treasurer, the Hon Kelly O'Dwyer MP has released a discussion paper entitled 'The objective of superannuation' for public consultation. So what is the objective of superannuation?
Part of the federal government's response to the Financial System Inquiry, in late 2015, was to develop and introduce legislation to enshrine the objective of the superannuation system.
Enshrining something in legislation, though, means getting the wording right so to further that objective the governemnt released a discussion paper entitled 'The objective of superannuation' for public consultation to kick-start the process for meeting the Government's commitment to enshrine the objective of superannuation in law.
"Having an agreed objective for superannuation is critical to securing trust and integrity. It is also a means for increasing confidence in the superannuation system as a whole," Minister O'Dwyer said.
"We want to have a conversation about the precise wording of the objective – to help frame the broader conversation we need to have about superannuation."
Stakeholders were invited to comment on the discussion paper and a number of stakeholders were quick to come forward publicly.
"Superannuation is the second largest savings vehicle, making up around 22 per cent of all assets held by Australian households. Only owner occupied housing is larger, constituting 38 per cent of all assets held by Australian households." Superannuation discussion paper.
So what has the response been thus far to the government's proposal?

ACOSS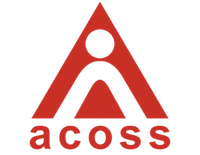 ACOSS believes that the purpose of super should be adequate retirement incomes, not wealth accumulation.
"There is a yawning gap between what the super system should do and what it actually does," said ACOSS CEO Cassandra Goldie.
"The system should ensure that every worker has an adequate income in retirement above pension levels. In reality it has become a wealth accumulation and tax avoidance vehicle for people with high incomes."
"As the Government's Financial System Review pointed out, half the tax breaks for super contributions go to the top 20% of taxpayers. This upside down system of tax breaks for saving should be overturned, so that everyone receives the same tax break per dollar contributed to super. That means taxing contributions at marginal rates minus a rebate, instead of the present flat 15% tax rate. Reducing contribution caps would improve equity but it's not reform."
"Super is supposed to be used as income for retirement but many people who already have significant wealth are using it to accumulate more as they grow older. The super system is being used to avoid tax by churning income and assets through super accounts, and the remaining assets are then passed on as an inheritance for adult children. Reform of superannuation should extend to the retirement phase, with fund earnings taxed at same 15% rate that applies earlier in life," Dr Goldie said.
Association of Superannuation Funds of Australia (ASFA)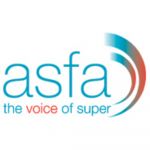 According to ASFA, superannuation should not be used as a vehicle to pass wealth to younger generations, but should help Australians to feel financially confident in retirement.
"We agree that the super system should not promote estate planning and we can achieve this by reviewing how much individuals are able to accumulate in the system. ASFA supports the establishment of a measure of adequacy and proposes that the ASFA comfortable retirement standard be adopted as the standard which the community aspires to in retirement," said ASFA CEO, Pauline Vamos.
"The government's commitment to defining the objectives of superannuation and enshrining this in legislation will provide an enduring reference point to guide future decision making by all policy makers."
"ASFA also believes that the superannuation system has an extended purpose: to enable all Australians to be financially confident in retirement, with the measure of success being that the majority of retirees are not reliant on any pension, and that their superannuation balance provides them with enough to have a comfortable standard of living."
Australian Institute of Superannuation Trustees (AIST)

The AIST says that it is vital that the objective enshirined in legislation should recognise the role of the Age Pension in supplementing many people's retirement incomes.
"We need to recognise that super will deliver different outcomes for different people," said AIST CEO Tom Garcia.
"Some people will be self-funded in retirement, some will draw their retirement income from a combination of super and the Age Pension, while others will qualify for the full Age Pension".
Mr Garcia said AIST would recommend that the objective also establish that super was for retirement purposes only and not a wealth creation tool for estate planning purposes.
"Setting an objective will be an important step to improve the fairness in the super system, particularly around the way super is taxed and what it is meant to be used for," said Mr Garcia.
SMSF Association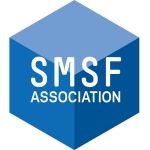 The Federal Government's decision to proceed with implementing a key Financial System Inquiry (FSI) recommendation of enshrining the primary objective of superannuation in legislation has been warmly welcomed by the SMSF Association.
"It's been our strongly held position that having a universally agreed primary objective is essential to bring stability to superannuation policy and help take it out of the budgetary cycle where it is at the mercy of the government of the day's fiscal demands," said Association CEO/Managing Director Andrea Slattery.
"By setting the primary objective, all stakeholders in the superannuation system will have an agreed starting point to develop long-term, sustainable retirement income policy, which should reduce the impetus for ad-hoc policy changes that undermine the system's stability."
Industry Super Australia (ISA)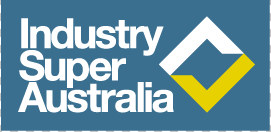 According to ISA, members' best interests must be enshrined first and foremost, if any legal definition is to be meaningful.
"Universal superannuation was established in the early 1990s to ensure all Australians could enjoy a decent and comfortable living standard in retirement, over and above that afforded by the age pension. With the national pool of savings now worth $2 trillion dollars, our system is well on the way to achieving its goal,"said ISA Chief Executive, David Whiteley.
"Around 80% of Australians retiring in 2055 will remain reliant on a full or part pension under current tax settings, so the purpose of super cannot be to replace the pension, but to supplement it.
"A clear objective should also enable better targeting of tax concessions and other forms of government support, to ensure fairness and efficiency for the whole community."
Financial Services Council (FSC)
The FSC has commended Shadow Treasurer, Chris Bowen's proposal that superannuation should have the objective of providing "…a dignified retirement without recourse to the full age pension."
"In conjunction with the FSI's recommendations to raise standards of governance and promote competition in the superannuation system, defining the objective of the system is central to developing a mature superannuation sector that delivers the best outcomes for consumers," said Sally Loane, CEO of the FSC.
"Superannuation is Australia's only truly intergenerational policy, intended to deliver adequate retirement incomes for all Australians and reduce the cost to taxpayers of our ageing population."
COTA Australia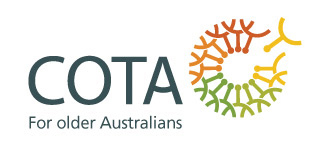 The Council of the Ageing (COTA) has said that moves to clarify objectives of superannuation are welcome and necessary, but not sufficient.
COTA CE Ian Yates said he was disappointed that the Government would again progress changes in the retirement income space without commissioning a holistic review of the entire system.
"There is no doubt that superannuation is not always used for the purposes for which it was set-up," Mr Yates said.
"What should be a retirement income stream for people when they retire has, for many people on high incomes, become a wealth accumulation and tool due to generous tax concessions.
"This is a waste of taxpayer funds as the concessions don't serve the purpose of encouraging retirement income and reducing the claims on the age pension."
"However, as we have repeatedly said, looking at superannuation and its purpose without looking further to review how it interacts with the tax system, pensions, aged care and other retirement income arrangements will still result in piecemeal policy outcomes which will inevitably be dysfunctional for some and result in unintended outcomes.
Speaking on radio 3AW, Minister O'Dwyer was clear on the need for enshrining the superannaution definition in legislation.
"I think there are some people… who would like to be able to dip into their super for different purposes. There are also some people who see our national savings, in the form of superannuation, as something that they can dip into for their various pet projects," she said.
"We need to be clear that super is money that people are forced to save. It's their money and it should be there for them. We need to be very clear that the objectives are to prepare for a retirement income. It should be to substitute or supplement the aged pension. And we need to provide stability in the superannuation system so that governments – beyond our government – will have the clear and same objectives as us and will be able to provide people with confidence in the superannuation system as a whole."