Describing itself as "Australia's most progressive super fund", Tomorrow Super is not shying away from expectations.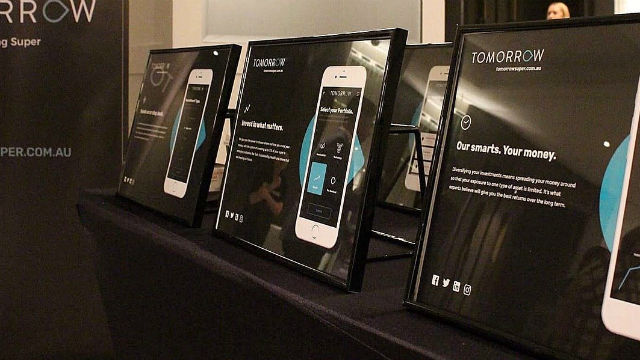 Image: Tomorrow Super (Facebook)
The fintech start-up is on a mission to make superannuation as simple as possible with a fund that promises to provide members with greater transparency and control over their retirement nest egg.
This could be a challenge, given that for most Australians, 'simple' is probably one of the last words they'd use to describe their super.
But Tomorrow Super is confident enough to say its product will set itself apart from other super funds and disrupt the sector in a big way.
According to Tomorrow Super co-founder and CEO Wes Hall, it will be the first dedicated direct-to-consumer managed account solution in Australia.
Mr Hall told Canstar this managed account model would allow members to own the underlying assets in their portfolio and be able to clearly see what they're actually invested in.
Compared to the super sector's traditional managed fund model, Mr Hall said managed accounts provided "tax efficiencies".
"Whenever someone sells out of a managed fund, then effectively all the participants in that managed fund pay a bit of tax," he said.
"Unfortunately managed funds, which were designed 30 to 40 years ago, are structured like that whereas managed accounts aren't."
Tomorrow Super – Key product facts
Here's what is known about Tomorrow Super's fund so far:
Portfolio control: The fund promises to allow members to be more selective with where their superannuation is invested. For instance, members can choose to invest up to 10% of their super in specific industries such as technology or sustainability. The level of investment control will come down to personal preference, with Tomorrow Super allowing members to decide whether they'd like more of a hands-on or laid-back approach.
Investment options: Individual members are expected to be able to invest in low-cost ETFs (exchange-traded funds) as well as direct shares from 16 exchanges around the world.
Transparency: Tomorrow Super will provide members with access to live investment performance, portfolio analysis and investment growth projections.
App: As a mobile-driven product, Tomorrow Super will provide an app to give members control of their super from their pockets.
Costs: While Tomorrow Super has not disclosed its fees yet, it says it will offer a "simple fee structure" and "competitive pricing" in the "median" range.
Tax efficiency: With its managed account model, Tomorrow Super has designed its fund to offer individual tax benefits for its members, as opposed to members paying the average tax of all investors in the fund.
Insurance: Like most super funds, Tomorrow Super will automatically charge new members for life insurance protection. Members have the ability to opt-out of this.
Canstar Q&A with Wes Hall – CEO of Tomorrow Super
Ahead of the fund's public launch, Canstar spoke with Tomorrow Super's co-founder and CEO Wes Hall.
Q: What inspired the idea to create Tomorrow Super?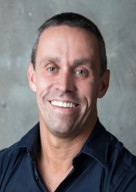 Tomorrow Super is being created as a disruptive and innovative solution to the traditional superannuation products currently in the market.
From the beginning, we felt it was important that super spoke to people who are under 50 and currently don't have large account balances. We didn't like the old-school thinking, confusing jargon, lack of investment choice and transparency so we decided to do something about it.
Our focus is to help people care more about their super, and in doing so they will make better choices and ultimately, they will have more money to fund their retirement.
Q: What will make Tomorrow Super "Australia's most progressive super fund"?
We are focussed on building a solution that is designed in the digital era for the digital generation.
We will offer choice, transparency and control to all accounts, functionality that has in the past only been available to people with larger superannuation balances or SMSFs.
We understand in a digital age people are increasingly connected on social media. We believe in providing a service that encourages people to connect with their superannuation, at a time and place of their choosing. We believe this is a weakness of most existing superannuation funds and we are motivated to creating a customer-focussed initiative.
Q: What investment options will Tomorrow Super members have?
We are building a mobile-led product that engages millennials (and the millennials at heart) that allows them to invest the core of their portfolio into diversified and low-cost Exchange Traded Funds (ETFs) and some of their super into things they've told us they care about; such as innovative tech, sustainability or earlier stage growth companies.
With our inbuilt flexibility, we'll develop and evolve the options that our clients can have over time. We expect individuals will be able to invest directly in shares in 16 global exchanges, including shares in well-known brands such as Facebook, Nestle, Berkshire Hathaway, Alibaba, HSBC, Samsung, Pfizzer and Disney to name a few.
Q: Will all Tomorrow Super members be automatically assigned life insurance? If so, why?
When we launch our product we expect to have automatic life insurance (but with an ability to opt-out). For many people life insurance structured through their superannuation can be a tax effective strategy, offering them and their family some wealth protection.
Q: How will Tomorrow Super differ from other superannuation start-ups such as Spaceship and Grow Super?
The superannuation start-ups mentioned have done a great job of showing there is a very genuine appetite for a superannuation offer that connects with people in a way that is different to the status quo. But they're delivering an underlying product that isn't too dissimilar to what you can get from most traditional superannuation funds or platforms.
We've taken the last 18 months to engage and understand the needs of consumers and subsequently have designed a superannuation offer we confidently believe will resonate with Australians.
Our product will be, what we believe is, the first dedicated direct-to-consumer managed account solution in Australia. We are redesigning super with a digital-first solution for people that care about getting ahead. We believe super is too complicated and most people don't know where and how their superannuation is invested. This needs to change.
Our product will offer more choice, control and transparency than most other traditional superannuation funds and we are confident our offer will appeal to all age ranges, not just millennials.
Q: When will Tomorrow Super launch? What needs to happen before then?
We are currently working hard on perfecting the final product design with the expectation the product will be ready for release to market in early 2018.
Q: Who makes up the Tomorrow Super Team?
We've assembled an amazing cross-functional team with knowledge and extensive experience in financial services, product design and digital innovation, investments, digital engagement, creative marketing, start-up initiatives and technology. In addition, we've partnered with the best in the market. We think this a point of difference when compared to other startup superannuation funds.
The team is comprised mostly of millennials who understand some of the market's challenges and are backed by our Chief Product Officer and Chief Executive, who have a combined experience of more than 50 years in financial services.