Australians could soon be able to check whether or not their superannuation fund is investing in tobacco, following the approval of a 'Tobacco-Free certification trademark'.
The Australian Competition and Consumer Commission (ACCC) has given funds the green light to apply to use the certification, which would signal to consumers that the fund does not invest, directly or indirectly, in businesses that manufacture or produce tobacco. Funds can also use a version of the trademark to show their commitment to stop investing in tobacco within two years.
The trademark, which is owned and issued by Tobacco-Free Portfolios, is set to start rolling out across the super sector this year.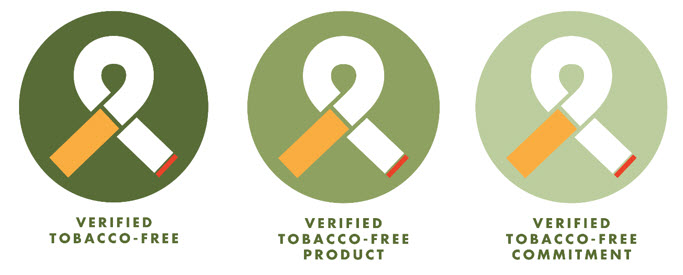 According to Tobacco-Free Portfolios, Australia is now one of 20 countries worldwide implementing tobacco-free finance policies. Pension funds and banks in the USA, Canada, Sweden, Denmark, France and elsewhere have also made commitments, it says.
Dr Bronwyn King, founder and CEO of Tobacco-Free Portfolios, told Canstar the idea to set up the movement was sparked in 2010 when she learned her super fund was investing in tobacco companies. As an oncologist, she said this discovery was shocking.
"I was spending my whole working day trying to help people suffering from tobacco-related disease. Then I found out that at the end of the day my superannuation was invested in companies making the product killing my patients," Dr King said.
"The World Health Organisation estimated that the world is on track for 1 billion tobacco-related deaths this century. A problem of that scale requires every sector to be part of the solution."
Nine years and countless meetings with finance leaders later, Dr King says the movement to help inform consumers and stub out tobacco investment is finally starting to gather steam. A key milestone came last year at the United Nations in New York, where 45 Australian super funds controlling $1.3 trillion of the country's $2.7 trillion super industry signed the Tobacco-Free Finance Pledge. The Pledge, which is a global initiative aiming to celebrate and recognise financial organisations that have moved to tobacco-free finance, currently has over 140 signatories and support from institutions around the world.
This week the Australian Labor Party promised to give Tobacco Free Portfolios $6 million over three years as part of a $63.4 million plan to cut the smoking rate in Australia if it wins the federal election called for 18 May 2019.
Tobacco is currently the industry most commonly excluded by super funds across all of their investment options, according to the Responsible Investment Association of Australasia's (RIAA) Super Fund Benchmark Report. It states that 28 super funds have chosen not to invest in tobacco-producing companies as of 2018. The report lists fossil fuels, controversial weapons and human rights violations as other common exclusions.
Ethical investment no longer a fringe movement
Ethical investment has continued to edge its way into the mainstream in recent years. Just under half of all professionally-managed assets in Australia are managed under responsible or ethical investment strategies, according to the RIAA report.
The report also suggests that nine in 10 Australians expect their super fund, or other institutions they use, to invest responsibly and ethically on their behalf. Similarly, seven in 10 would prefer to invest in a responsible super fund that considers environmental, social and governance issues when investing, rather than a super fund that's only thinking about maximising financial returns.
Global socially responsible investments grew by 34% to US$30.7 trillion over the past two years, lifted by Japanese pension funds, retail investors everywhere and broad, growing concern about climate change. @GlobalSIF #esg https://t.co/1meI1wrrsz

— RIAA (@RIAANews) April 2, 2019
"More and more Australians are wanting to make sure that their investments, superannuation and banking products are in line with their own personal values," RIAA CEO Simon O'Connor said.
"The younger generation is much more eager to understand where their money is going, particularly in light of the fact that, for most Australians, their superannuation will be one of the largest investments they ever make," Mr O'Connor said.
Ethical investment can also make sense from a financial point of view, he said.
How do ethical super funds stack up?
The RIAA's annual benchmark reports have reported that ethical funds have been performing just as well, if not slightly better, than mainstream funds over the past several years. According to the latest report in 2018, over the last 5 years, the average Australian responsible investment fund received an annual return of 11.7%, compared to a 9.7% annual return for the average large-cap Australian share fund, that is super providers that have a market cap typically over $10 billion. However, over a shorter period of one year, the report shows the large-cap funds performed better.
Commenting on the trend, Canstar Group Executive of Financial Services Steve Mickenbecker noted that ethical investment doesn't necessarily mean a compromise on performance, but you should do your homework before deciding on a fund.
"Investors should consider the performance being returned by any investment, the risk profile, fees and investment style. Ethical funds are no different in this respect," Mr Mickenbecker said.
"If you are inclined to invest in an ethical fund on principal, you should at least be aware of what, if anything, you are trading off, whether it be a lesser return, higher fee, higher risk or an investment style that could conflict with your philosophy.
"The evidence of over- or under-performance of ethical funds is not altogether convincing. There are so many other factors in play. However it is fair to say that ethical funds have an investor following, which could mean market support."