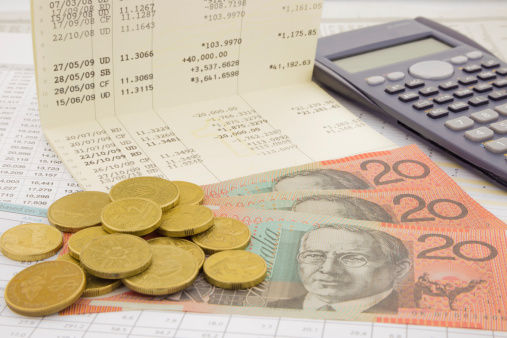 "Today marks the start of a conversation about how we bring a tax system built before the 1950s into the new century."  Federal Treasurer, Joe Hockey.
Another year, another tax review. Released in March 2015, the Abbott government-commissioned review is welcome in that it does not restrict the tax issues that can be discussed. Citing the increasingly global and digital nature of the economy, the government wants to reduce the reliance on personal income and company taxes. So – how have various interest groups responded? Here is a brief limited summary:
Australian Institute of Superannuation Trustees (AIST)
Recent AIST research has highlighted the need to better target the tax concessions in superannuation, with the top 10 per cent of income earners benefiting significantly from Government support for retirement incomes.
"It?s important to view superannuation in a wider context both in terms of fairness to individuals and to the nation as a whole," said AIST CEO Tom Garcia. "Any changes made to the superannuation taxes must be workable – the last thing we need is a more complex retirement income system."
Australian Taxpayers' Alliance
Tax reform must never be code for tax hikes, according to the Australian Taxpayers? Alliance.
""The 2014-15 MYEFO showed tax receipts increasing a staggering $74 billion over forward estimates," said Tim Andrews, Executive Director of the Australian Taxpayers? Alliance. "The Commonwealth doesn?t have a revenue problem – it has an overspending problem. If Joe Hockey is serious about tax reform, he also needs to slash corporate welfare, end the cash splashes, and address the challenges of the intergenerational report.
"Today?s paper should be the catalyst for a simpler, fairer, flatter tax system essential for our continued prosperity."
COTA Australia
While COTA Australia welcomes today?s tax discussion paper, Ian Yates, Chief Executive of leading seniors advocate COTA Australia, observed that looking at tax in isolation from the rest of the retirement space would be a missed opportunity.
""Looking at just tax concessions without broader consideration of such things as pensions, aged care funding, and mature age employment issues makes no sense," said Mr Yates.
"There is still time to run an independent retirement incomes review in parallel with Tax White Paper process and we encourage the Treasurer to take this option."
Industry Super Australia
Industry Super Australia (ISA) has welcomed the release of the tax discussion paper, pointing to the need for super taxation settings to be fairer and more efficient in the face of an ageing population. ISA notes that tax concessions to be explicitly linked to retirement income policy objectives, not estate planning, and proposes that super contributions be taxed at a person?s marginal rate of tax, with a rebate then applied. ISA has announced that it will be making detailed submissions on the tax issues discussion paper.
Institute of Public Affairs (IPA)
Reduce the size of government: that?s the message from the IPA.
"Australia does not need new or higher taxes. The Abbott government should immediately rule out the idea of a bank deposits tax, and reverse its previous tax increases," says Dr Mikayla Novak, Senior Research Fellow at the Institute of Public Affairs.
"The Tax Discussion Paper rests upon the false assumption that Australia is a low"'taxing country. But superannuation contributions, health insurance premiums, and workers? compensation premiums effectively act as taxes, since non"'payment of these obligations carry tax penalties. The best way forward is to very substantially reduce government spending, helping to provide room for tax cuts right across the board."
UnitingCare Australia
According to Lin Hatfield Dodds, National Director of UnitingCare Australia, the tax review is an opportunity to create a more efficient and effective system that collects sufficient funds for the public good and helps to put Australia on a more sustainable economic footing.
"We should not assume lower taxes are the ultimate goal. We need to ensure we collect the revenue needed to fund the things that are important to our national life," said Ms Hatfield Dodds.
"It is also a chance to have a meaningful conversation about national priorities. When we speak about tax we must inevitably also speak about what sort of society we want to be. Tax is a mechanism that enables us to fund the things that matter to our families and communities."
Readers can access the White Paper here. Public submissions can be made until 1 June 2015.