From providing affordable housing to creating jobs, we look at what some super funds are doing to give back to the community.
One of the dilemmas facing super funds is finding ways to give back to their members, without intentionally or otherwise breaching the sole-purpose test around how they invest their money. In crude terms, that means if any investment decision puts "member benefits" ahead of maximising market-based financial returns, the law would come down hard on the fund's trustees for failing to comply.
Trustees are deemed to be in breach of the test if an investment or management decision is made which provides financial benefit (direct or indirect) to a fund trustee, member, or relative of a trustee or member before retirement. However, a number of super funds have successfully avoided breaching the sole purpose test by providing what are often referred to as "consequential" benefits.
But instead of being offered exclusively to their members, the overlay for these consequential benefits is an entire industry sector, rather than streaming them exclusively to a fund's own members.
Affordable housing for members
One example is First State Super's decision to commit $200 million of its $6 billion property portfolio to giving healthcare professionals and associated service workers access to affordable housing within NSW, and now Victoria.
These two states represent 70% and 23% of First State Super's 800,000-plus members respectively, of which 350,000 work in the healthcare sector alone. Much of First State Super's moniker as the "fund for healthcare workers" can be attributed to it being the default fund for the NSW public sector.
The most recent of First State Super's affordable housing initiatives is a plan to make half of the apartments at its Moonee Ponds development, available for key workers to rent [for an initial five years], at 80% of the market rate for the area.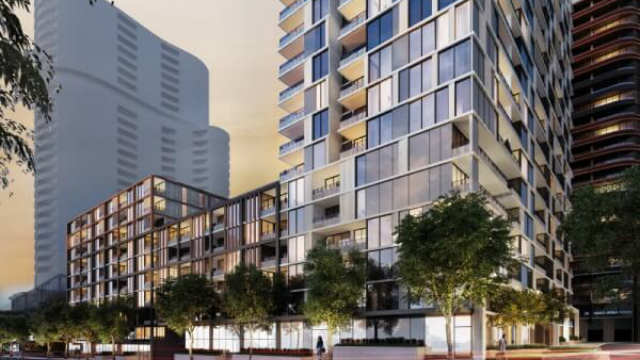 First State Super CEO, Deanne Stewart said the fund's affordable housing initiative recognises the unique challenges facing its members, many of whom struggle to find safe, secure and nearby affordable housing to complement what can be unpredictable shift-work hours. That's great, but doesn't it sail close to breaching the sole purpose test?
Apparently not, according to Damien Webb the fund's head of income and real assets. The way its affordable property portfolio has been structured, explained Mr Webb, the fund can achieve a double bottom-line, that delivers the best possible retirement outcomes for members, while also being a true force for good in the community. Far from compromising its investment outcomes, the fund's number crunchers are convinced that a bird-in-hand approach to its affordable housing initiatives may actually improve them.
According to Mr Webb a 20% discount on market rate rent rapidly accelerates the time it takes to achieve full occupancy, which at normal market rates could take up to two years. It's also conceivable, added Mr Webb, that the tenants within the affordable housing component of these developments would also be more resilient than those who aren't. "We're not averse to more of these developments, potentially outside NSW and Victoria, and affordable housing helps us to be mindful of risks within our residential property portfolio," said Mr Webb.
Member returns and social challenges
Interestingly, when industry fund HESTA committed $20 million to an innovative Melbourne apartment project (Nightingale) last year, CEO Debby Blakey wanted to prove it's possible to invest to achieve returns for members, while also addressing big social challenges like housing affordability. "This investment provides a possible blueprint to help grow the supply of more affordable housing that could attract other large investors," said Ms Blakey.
The Nightingale investment is the single biggest commitment HESTA has made through the fund's $70 million Social Impact Investment Trust (SIIT). Twenty percent of the apartments in the Nightingale Village project were allocated to key contribution workers such as nurses, aged care professionals, and those working in the not-for-profit sector.
"Our members deliver critical, life-changing services in their communities and we are looking for investment opportunities that improve their access to secure affordable housing near infrastructure, and in proximity to where they work," said Ms Blakey. "The way we invest focuses on the much broader impact we can have for members by aligning investments with seven strategic UN Sustainable Development Goals (SDGs) – including how we can help make cities and communities more sustainable and inclusive."
Everyone benefits when super funds invest
According to Sam Sicilia, CIO with Hostplus, what First State Super and HESTA's affordable housing initiatives prove convincingly is that projects like these, which either deliver direct benefits to those working within a specific sector – or indirectly to the broader community – still make for good investments. To varying degrees all industry funds engage in forms of activities which can favour the sector within which many (if not most) of its members work he added.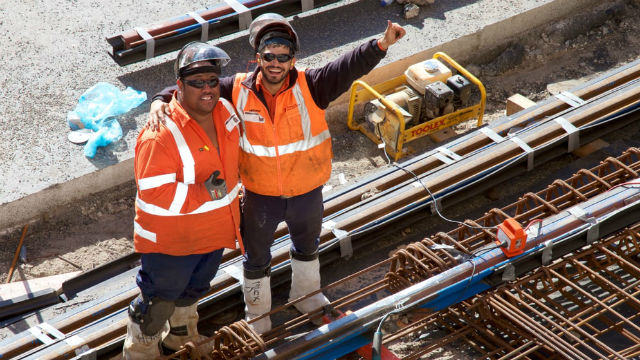 Another example cited by Mr Sicilia is industry fund, CBUS. CBUS knows full well that the direct property investments made through its wholly-owned subsidiary CBUS Property, will incidentally benefit its members (construction workers) through both strong returns, and jobs created in the building and allied industries, he explained.
However, Mr Sicilia said any investment decisions, directly tilted to satisfy its members to the exclusion of everybody else, remain a big no no for any super fund. What super funds clearly can't separate, explained Mr Sicilia, is the secondary benefits to society resulting from these investments. For example, First State Super might invest in hospitals knowing that its members (including healthcare workers) will work there, while a lot of Hostplus's 1.3 million members (including cleaners) will also work there.
"What many Australians may not fully appreciate is that the investments super funds make – whether it's in commercial property, infrastructure assets like airports or power generation, or social housing and beyond – deliver benefits to society, regardless of whether they're members of a specific fund or not," said Mr Sicilia.
---
About Mark Story
Mark Story has more than 15 years experience as a finance journalist. He has worked as an editor, columnist, and chief reporter on business and financial publications across Australia, New Zealand, Hong Kong and the US. He operates Prime Strategy Media.
Main image source: StaniG (Shutterstock)