Contributed by Simon Hovell, Australian Seniors Insurance Agency
As older Australians transition into a life stage where they wind down from their younger years, there are important decisions around retirement and inheritance that need to be made.
The 'ideal' retirement
As retirement approaches for older Australians, it can be a daunting time trying to navigate the decision of when to retire, and what to do from there. In fact, it's such a big decision that 69.1% of Aussies surveyed who weren't fully retired admitted they sometimes felt anxious about what retirement held for them. This feeling of anxiety could be due to the fact more than a third of Aussie seniors surveyed (35.9%) felt they were not on track to achieve their 'ideal' retirement.
So, what constitutes an ideal retirement? According to respondents, good health was a main priority, followed by 'financial freedom', and 'staying mentally active' .
Inheritance
Many Aussies use their working years to build up a financial position that allows them to consider retirement, but there are still decisions to be made regarding estates and what will be left to whom when they pass.
However, it appears attitudes towards leaving an inheritance could be changing from previous generations. Less than half of surveyed Australians aged over 50 had a detailed plan for leaving an inheritance for their children, with 45% having a vague plan and one-in-ten (10.1%) having no plan at all.
An overwhelming majority of seniors surveyed (85.0%) were likely to leave an inheritance for their children. However, only 65.1% felt they had a responsibility to provide for their children's future. With an estimated $3.3 trillion being pledged as inheritance to children, it is clear Aussie seniors are earmarking significant amounts of money to pass on to their kids, but clearly attitudes are shifting. While our research shows the majority of seniors do intend to leave an inheritance for their children, a significant volume of those we surveyed see their responsibility to do so diminishing compared to their parents' generation.
Where to from here?
Undoubtedly, decisions around retirement and inheritance are big ones to make as you set yourself up for the later stages in life. Conversations with family and lots of early planning are just one of the many ways to help ease the pressure of what can be sensitive issues for seniors.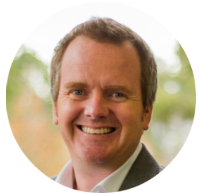 Simon Hovell is the Chief Marketing Officer at Greenstone and Australian Seniors Insurance Agency spokesperson with over 20 years in global sales and marketing leadership experience. He has proven capabilities in areas of branding and communications, product development, digital strategy, sales management, multi-channel retail, P&L ownership and business creation.