How can a financial planner help you with retirement?
Do you "dare to dream" about achieving your financial goals? That's the message from the Financial Planners Association of Australia (FPA) this Financial Planning Week (22-28 August 2016).
The week aims to raise consumer awareness about the importance of professional financial advice in helping people realise their dreams, according to FPA CEO Dante De Gori.
"Financial planning is about so much more than solving money problems. It is about bringing dreams to life. It is about identifying life goals, hopes and dreams – and mapping a financial path to achieving them. We hope to get this message across in our multi-faceted "Dare to Dream" campaign," said Mr De Gori.
If there's one thing which does require diligent financial planning, it's our retirement. According to MLC's latest Australia Today report, 66 percent of Australians feel unprepared for retirement whilst only 15 percent believe they are very well or fairly well prepared.
Interestingly, the report also found that those who use finance professionals are over three times more likely to feel very well or fairly well prepared for retirement.
So do you require the advice of an expert? We spoke with StatePlus General Manager of Financial Planning and Marketing Jason Andriessen to learn about the benefits of expert advice.
Canstar Q&A with Jason Andriessen – General Manager of Financial Planning and Marketing at StatePlus
Q: What's the importance of retirement planning and how can expert advice help improve retirement outcomes?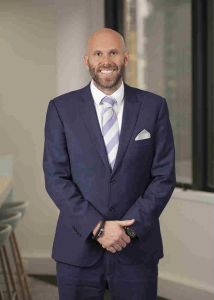 A trusted financial planner can help you understand whether you're on track to be able to do the things you want to do in retirement and devise strategies to help you close the gap if you're behind.
A financial planner who is experienced in working with pre-retirees and retirees can share the learnings from others, and help you prioritise your goals so that they're more achievable. Importantly, a financial planner can help you understand your options and manage the variables that lead to people running out of money prematurely, the order and magnitude of investment returns and the size and timing of portfolio drawdowns.
When you're investing for retirement, you need to manage the long term inflation risk (time value of money) and fund for your lifestyle in the short term, always seeking to avoid selling quality assets at depressed prices during market downturns.
Q: How can financial advice help Australians understand and prepare for policy changes?
Your financial plan should be anchored in the right fundamentals, so that risks arising from policy changes can be appropriately managed. A common example is tax planning. Investors should never enter into a financial or investment arrangement on the basis of potential tax benefits alone. The investment fundamentals must be sound, and then consideration should be given to tax planning so that you're making the most of your situation and not missing out on benefits.
Q: How can people find a good quality financial advisor that suits them? What should they look for?
You should look for someone you can trust, someone who is experienced, competent, and generous with their time so that you understand your options and feel comfortable with the advice. Your financial planner should be a member of a professional body. In Australia, the peak professional body for financial planners is the Financial Planning Association (FPA). Ideally, your adviser should be a CERTIFIED FINANCIAL PLANNER® professional.
Q: What strategies could pre-retirees and retirees employ to achieve their financial goals?
It's not really about the money at all. The first thing you should do is think through what it is you plan to do in retirement. For most people, retirement is a time to start, not to stop. By getting your finances in order, you will be set free to engage with the people who matter most to you and the causes you feel most passionate about.
Of course, as you approach retirement, you should get a deep understanding of your expenditure and ensure you understand how your money is invested. Then consider whether your strategy suits your pre-retirement circumstances. Investment returns matter more than contributions in the years either side of retirement, so you should look to manage investment return uncertainty in these critical years.
Be aware of the fees
Remember that expert financial advice often doesn't come free. When consulting a financial planner, ask about the fees you will be charged. Also beware of financial planners that don't have your best interests at heart.
The Government's recent Future of Financial Advice (FoFA) reforms have placed restrictions on the sorts of fees financial advisors receive such as a ban on commissions and some volume-based payments. These reforms also have a heavy emphasis on the 'best interest' duty. This duty requires financial planners to give advice that is in your best interest, rather than directing clients to products because of incentives or commissions offered to an adviser.
Any views or opinions expressed do not necessarily state or reflect those of Canstar. Canstar is an information provider and in giving you product information Canstar is not making any suggestion or recommendation about a particular product.