According to new research from Roy Morgan, satisfaction with the financial performance of retail
super funds
was slightly higher than industry super funds in July 2017.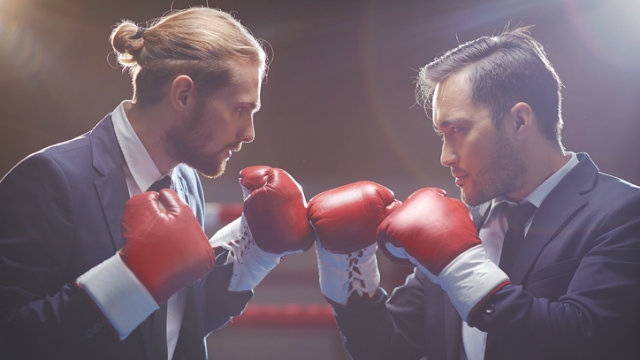 Roy Morgan's July Superannuation Satisfaction Report showed self-managed super funds (SMSFs) maintained an overall lead with 73.8% satisfied investors.
Retail super funds ranked second with a 58.7% satisfaction rate while industry super funds were close behind with 58.2%.
It was the sixth month in a row that retail super funds had a higher satisfaction rate than industry super funds, after trailing industry funds for a decade.
Norman Morris, Industry Communications Director at Roy Morgan, said amid the many complex rules changes around super, funds should be aware of how members perceive their performance.
"Although industry funds have held the lead in satisfaction over retail funds for a decade or more, it appears that retail funds have closed the gap and now taken a narrow lead mainly as a result of gains where fund balances are $250,000 or more but also showed some improvement in the $5,000 to $100,000 range," he said.
"Industry funds have lost some ground in satisfaction over the last year in all segments under $700,000 but made some minor gains over that amount."
High balance accounts grow more satisfied with SMSFs and retail funds
Roy Morgan noticed that members whose accounts totalled $700,000 or more grew more satisfied with SMSFs (up 7.7% to 85.2% in the last 12 months) and retail funds (up 4.1% to 77.6% in the last 12 months).
"This research has highlighted the need to measure members satisfaction by account balance, because for example the $700,000 and over group – although only accounting for only 3.9% of fund members – holds 23.8% of all superannuation funds," Mr Morris said.
"It is in this segment that SMSFs are having major success against industry and retail funds."
Super funds "act quickly or be shut down"
The Australia Prudential Regulation Authority (APRA) recently announced it will be contacting some of Australia's worst-performing superannuation funds, following a recent investigation that revealed many funds were failing to deliver good results to their members.
APRA said it will encourage said funds to discuss their failing and must either make "quick" changes or risk being shut down.
Helen Rowell, APRA Deputy Chairwoman, outlined in the letter that registrable superannuation entities (RSE) must "develop a robust and implementable strategy to address identified weaknesses within a reasonably short period".
"Where it is clear that a particular product or RSE is unlikely to be able to continue to operate in the best interests of its members, APRA expects the relevant RSE licensee to act to ensure a timely and well-managed transfer of members," Ms Rowell wrote.