Recent analysis of data from the Australian Taxation Office (ATO) by Industry Superannuation Australia (ISA) found an increase in unpaid
superannuation
guarantee payments, estimating one in three workers missed out on nearly $2,000 a year in super payments in 2015-16 (collectively $5.9 billion a year, up from $5.6 billion in 2013-14).
As a result, the ISA, women's groups, Indigenous groups, unions, politicians and researchers are campaigning for a number of changes to the superannuation system.
Here are three of the ISA's proposed changes:
1. Superannuation to be paid at the same time as wages
Generally, if you are an employee who is 18 or older and earning $450 or more in a calendar month, your employer is required to pay you a superannuation guarantee (SG) of 9.5% on top of your wages every three months.
A key policy the ISA is championing is to have the SG paid fortnightly or monthly at the same time as wages, rather than on a quarterly basis.
What many workers may not realise is that although superannuation payments appear on your fortnightly or monthly payslip, depending on your employer these may not be paid into your account at the same time. SG contributions are only required to be paid to a complying superannuation fund or retirement savings account on a quarterly basis (by certain due dates).
There are two ways that quarterly SG payments could be negatively impacting some workers:
Quarterly contributions can be harder to track and for the ATO to confirm if contributions are paid correctly as reporting of super contributions from funds do not often align with the quarterly deadlines from employers, increasing the possibility of amounts falling through the cracks.
The ISA's analysis of ATO data determined that quarterly payments resulted in a loss of investment earnings and interest. It found a person working full-time on average wages from age 20 to 67 could earn an extra $12,475 by their retirement if their contributions were paid fortnightly instead of quarterly.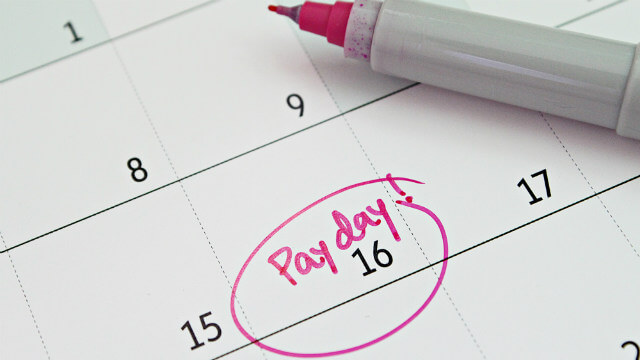 2. Removal of the wage threshold for SG eligibility
The SG's current eligibility requirements mean that employers do not have to pay it to workers who earn less than $450 per calendar month.
If you are under 18, or a domestic worker such as a nanny, then as well as meeting this wage threshold, you also need to work for 30 hours or more per week to qualify for the SG.
Some employers feel that the current $450 monthly income eligibility makes it difficult to change to a monthly or fortnightly SG payment. For example, if an employer pays monthly wages on the 15th of each month, they may not be able to determine if someone is eligible for SG contributions only part way through the month.
SG is payable to everyone who meets the eligibility criteria, regardless of whether you are a full-time, part-time or casual employee. There are more intricate rules for contract workers as to whether the SG is payable. Removal of the wage threshold could particularly benefit Australians working in the gig economy, as well as young people and women working in casual/temporary/contract employment.
This change is supported by various superannuation industry groups, women's groups, Indigenous groups, unions and politicians.
3. Removal of the salary sacrifice loophole
Currently, if you enter into a salary sacrifice agreement with your employer, it could reduce your take-home SG contributions. This could be done two ways.
Firstly, the total salary that your SG contribution is calculated on could be reduced as salary sacrifice reduces your Ordinary Time Earnings (OTE). According to the ATO, OTE includes things such as commissions, shift loadings and allowances, but not overtime payments.
The other way your contributions could be reduced is if your employer counts the salary sacrificed amount towards the SG. As salary sacrifice arrangements are made by your employer, they could technically count as employer contributions in some cases, although the ATO advises that this can depend on the award or agreement you are working under, meaning it could be worth checking your employment conditions or contacting the Fair Work Commission if you're unsure about this.
On 14 September 2017, the Federal Government introduced a bill that will seek to stop employers using salary sacrifice to reduce actual SG contributions. This bill is still before Parliament as of the time of writing.
The impact of underpaid superannuation
The ATO's data showed people who are underpaid superannuation had significantly lower balances, which could indicate that SG underpayment occurred over several years in some cases.
According to the ISA, the people at greatest risk of underpayment of superannuation were those under age 35, those on incomes under $30,000 per year and blue-collar workers (working as machinery operators, labourers or a technician or trade worker).
It's also good to note that some larger funds actively manage employer contributions and proactively take steps to assist employers with missed payment due dates.
Tips to take charge of your SG contributions
Some superannuation funds, awards and contracts require superannuation to be paid more regularly than the quarterly deadline, meaning it could be worthwhile doing your own research. Speak to your super fund to confirm their requirements.
If your superannuation is currently paid quarterly and particularly if you work for a smaller organisation, perhaps you could start a discussion with your employer to see if they would be open to make contributions more frequently and in line with your payslips. The ISA argues that it could be potentially better for business cash flow to make smaller, more frequent contributions, rather than larger quarterly payments. In addition, if you are on a set salary, your employer could potentially reduce administration costs by automating the payments.
Regularly check your superannuation to ensure your contributions are being paid. This could involve calling your super fund, setting yourself up with online access to your account or reading your annual statement (some super funds send a statement every six months). In addition, some super funds also have a smart phone app which provides an alert to notify you when a contribution has been received. Contact your super fund to see if they offer this service.
Keep up to date with superannuation changes. At this stage, the SG rate will remain at 9.5% until 30 June 2021 and then will increase by 0.5% each financial year until it reaches 12%. Keeping informed of changes means you can remain educated on your super entitlements.
If you want to salary sacrifice, ask your employer what impact it could have on your SG contributions. If salary sacrifice contributions are going to reduce your SG contributions, then you may want to investigate other ways to make concessional contributions into superannuation which became available from 1 July 2017.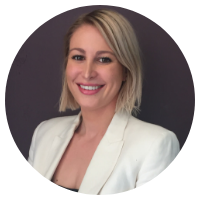 About Deline Jacovides
Deline Jacovides is a Certified Financial Planner ® at Aspire Retire, a privately-owned financial planning firm. She has eight years' experience in financial advice and is passionate about increasing consumer confidence in the Australian financial services sector.
Cover image source: Tuzemka (Shutterstock)