Co-author: Ellie McLachlan 
There are big changes coming to
superannuation
on 1 July 2017 that may affect your super contributions and how your super and retirement income is taxed. Have you investigated what these changes could mean for you?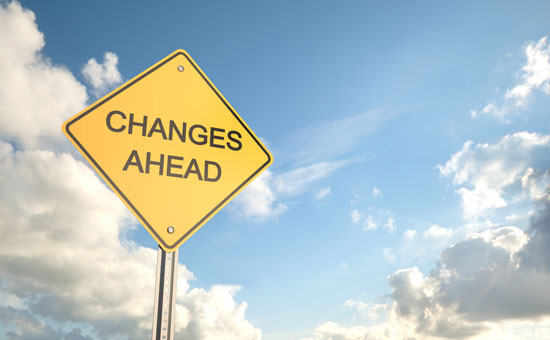 Legislation involving the biggest changes to superannuation in a decade secured passage through Parliament last year. The much-debated raft of changes were announced at the 2016 Federal Budget and introduced to Parliament in November 2016.
According to the Federal Government, these reforms predominantly place a greater tax burden on people with high incomes, while a large proportion of working Australians – particularly low-income earners – are likely to benefit overall.
Some of the most prominent changes include a $1.6 million transfer balance cap, which limits the amount individuals can transfer to a tax-free retirement phase account, a reduction in the concessional annual contribution cap to $25,000, and the reintroduction of a tax offset on super contributions for low income earners.

The legislation also allows individuals to make 'catch up' contributions to their super. When someone does not work in a particular year and therefore makes no concessional contributions (employer contributions, Superannuation Guarantee, and salary sacrifice), they can rollover up to five years' worth of unused contributions caps for the next year they work and make concessional contributions.
It also removes the '10% rule', which currently allows individuals to claim a tax deduction on super contributions if their income as an employee is less than 10% of their total income.
In his 2016 Budget speech, Treasurer Scott Morrison said 96% of individuals with superannuation "will be unaffected by or be better off as a result of the superannuation changes", while the majority of the 4% that will be worse-off are unlikely to rely on the Age Pension in retirement.
Further changes were also announced more recently in the 2017 Federal Budget, which will allow first home buyers to build a house deposit inside their superannuation from 1 July 2017, and an option for super withdrawals to be effective from July 2018 (unless otherwise stated).
Check out the following big changes to superannuation:
$1.6 million transfer balance cap
The transfer balance cap places a maximum limit on how much people can transfer from a regular superannuation account – where earnings are taxed at 15% – to a retirement account, in which they are not taxed at all. The cap will be $1.6 million as of 1 July 2017, and will be indexed at inflation.
The legislative change will increase tax revenue from large superannuation balances, and has an effect on less than 1% of Australians, according to the Federal Government. The average super balance for a 60-year-old is expected to be $240,000 in 2017-18 – much less than the new transfer balance cap of $1.6 million.
For retirees with superannuation amounts of over $1.6 million, the Government had advised that there are two options: keep the remaining balance over the limit in their current super account, or withdraw it and store it elsewhere, such as in a savings account.
Annual concessional (before-tax) contributions reduced to $25,000
Previously, the concessional contributions cap was $30,000 for people under 50 and $35,000 for people 50 years and older. This is the biggest cost-cutting change for the government in this package.
Furthermore, the threshold at which high income earners pay additional contributions tax, otherwise known as Division 293, will be lowered from $300,000 to $250,000. Around 1% of Australians are expected to be affected by this change, according to The Treasury.
Non-concessional annual contributions cap reduced to $100,000
This change will reduce the current non-concessional cap down from $180,000 to $100,000. In the initial proposal in the 2016 Federal Budget, the government had actually proposed a lifetime cap of $500,000 on non-concessional (after-tax) contributions to super. But following backlash from the Labor Party and some Coalition backbenchers, this was amended to be an annual limit of $100,000 instead.
Reintroduction of Low Income Superannuation Tax Offset
The Government's Low Income Superannuation Contribution (LISC) will be replaced by the Low Income Superannuation Tax Offset (LISTO). The LISTO provides a tax refund of up to $500 on superannuation contributions by Australians earning up to $37,000 per year.
The change may provide a welcome tax relief for low-earning Australians. Currently, many low-income earners pay more tax on their super contributions than on their taxable income, a situation which the Government says the LISTO will address.
Removal of tax exemptions on transition to retirement income streams
From 1 July 2017, the fund earnings of transition to retirement income streams (TRIS) pensions will be taxed up to 15%, as opposed to not being taxed at all. Individuals will no longer be able to treat certain super income stream payments as a lump sum for tax purposes, ensuring that TRIS are not used as a tax minimisation strategy.
In mid-November of 2016, the Association of Superannuation Funds of Australia (ASFA) asked Treasury to delay the implementation date of this reform until 1 July 2018, arguing that super funds will not be able to adjust their systems in time.
New concessional catch up rule
The addition of catch-up super contributions allows individuals to add their previous year's cap on contributions to this year's cap (if they made no super contributions in the past 12 months).
For instance, the annual cap for concessional contributions (employer contributions, Superannuation Guarantee, and salary sacrifice) is $25,000. But someone who took a year off from work in the previous financial year will have a contributions cap of $50,000 this year.
This new rule provides a useful catch-up tool for those who take time out of the workforce, such as recent mothers, those who take long service leave, and injured workers. The limit to concessional contributions rollover is five years.
Removal of the 10% rule
The removal of the aforementioned 10% rule improves equity for approximately 800,000 working Australians. At present, critics argue that the 10% rule provides a disproportionate tax offset to the self-employed, while disadvantaging many contractors who draw a portion of their income from salary.
First Home Super Savers Scheme
Introduced in the 2017 Federal Budget, this scheme will allow first home buyers to make salary sacrifices of up to $15,000 per year into their super. First home buyers can later withdraw up to $30,000 of these voluntary contributions for a home deposit.
The super contributions will be taxed at the normal super rate of 15%, but the deposit withdrawals will be taxed at the marginal tax rate minus 30%.
The First Home Super Savers Scheme begins in July 2017, but super withdrawals will not be allowed until July 2018.
Considering Super Funds?
If you're comparing Superannuation funds, the comparison table below displays some of the products currently available on Canstar's database for Australians aged 30-39 with a balance of up to $55,000, sorted by Star Rating (highest to lowest), followed by company name (alphabetical). Use Canstar's superannuation comparison selector to view a wider range of super funds.
Fee, performance and asset allocation information shown in the table above have been determined according to the investment profile in the Canstar Superannuation Star Ratings methodology that matches the age group you selected.
Industry response
Australian Institute of Superannuation Trustees (AIST)
Former AIST CEO Tom Garcia said the new measures would help make super fairer and more sustainable, and their clear passage through Parliament would help instil confidence in super.
"While the industry still has some work to do to successfully implement these changes, working Australians can now plan their retirement with more certainty about the rules," he said.
In regards to the super changes for first home buyers, the current CEO of AIST Eva Scheerlinck said they cautiously welcome the changes, and hope it could be a positive move forward if buyers manage investments well and engage with their superannuation more.
"Super is designed as a long-term investment for retirement income purposes, so using it as a vehicle to save for a home deposit is sending a mixed message about the objective of super (to substitute or supplement the Age Pensions in retirement)," said Ms Scheerlinck.
Association of Superannuation Funds of Australia (ASFA)
ASFA welcomed the passing of the legislation and called for no further changes to the taxation of super.
ASFA CEO Dr Martin Fahy said the tax changes to superannuation address issues of equity and sustainability in Australia's retirement income system.
"ASFA advocated for a ceiling on the amount of superannuation that is tax free in retirement and this policy has landed at the right point," he said.
Australian Council of Social Service (ACOSS)
ACOSS said more needs to be done to make super fair and sustainable.
"Regrettably, today's legislation (from 2016) also opens up some new tax avoidance opportunities for high income earners in the form of a deduction for super contributions and a higher cap for so-called 'catch up' contributions," ACOSS CEO Dr Cassandra Goldie said.
"These changes will cost $1 billion over the next four years and much more in future.
"[They] should signal the beginning, not the end, of superannuation reform – the system remains deeply flawed, even if its worst excesses have now been trimmed back."
Housing Industry Association (HIA)
HIA Deputy Managing Director Graham Wolfe welcomed the introduction of the First Home Super Savers Scheme, saying it is an important step by the government in addressing the key concern for many Australians of housing affordability.
"There are no simple solutions, but providing well targeted assistance to help first home buyers save for their first home … will make a difference," said Mr Wolfe.