According to the
Association of Superannuation Funds Australia (ASFA)
, couples aged around 65 need an annual after-tax income of around $58,500 in order to be comfortable. As this is significantly more than the age pension, some other form of retirement income is needed and, with compulsory superannuation having been in existence for around 23 years now,
superannuation
or an account-based pension is likely to fill the gap for many.
With the increasing role and importance of superannuation though – accompanied by numerous legislative changes – the current superannuation system is perhaps not as effective as it could be. Leaders from across a spectrum of industry and community groups have united via a new Committee for Sustainable Retirement Incomes to champion the need for Australians to have sustainable retirement incomes. The Committee is an independent, non-partisan, non-profit organisation committed to improving the adequacy and sustainability of the retirement income system, with the core objectives being to alleviate poverty in old age and to facilitate adequate living standards for all.
Q: Why is there a need for the formation of this committee at this point in time?
A: Australians need certainty to make long term retirement decisions. It is currently expected that people will spend almost 30 years in retirement, that's about 10 years longer than the previous generation suggesting a greater need for long term planning. NSA research shows over half of Australians aged 45-plus with knowledge of superannuation believe the rules change too often. Almost 40% of those still working say changes to the system are affecting their retirement plans (National Seniors Productive Ageing Centre 2012).
While Australia's retirement income framework has many strengths, we need three things now:
Greater clarity of the objectives of the retirement income system
A holistic approach to the Age Pension and Superannuation system recognising that for 80 per cent of retirees they're interdependent
Broad community support for reform
The role of the CSRI is an independent organisation that acts as a catalyst to bring together the various community groups to influence the outcomes. There are a number of good groups out there, but they tend to speak for a specific segment and the politicians are inevitably driven by political considerations. We are not beholden to any particular commercial interests.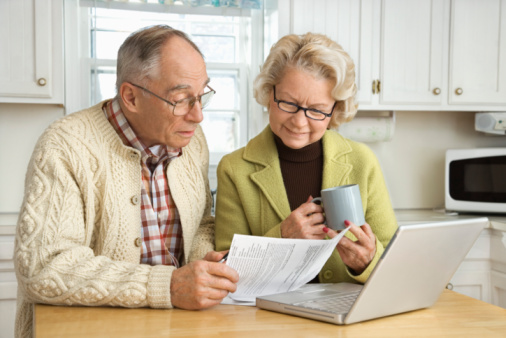 Q: Is there, do you think, a degree of public belief that superannuation is a wealth creation and estate planning tax vehicle (independent of retirement income provision). Why is that?
A: Features of the superannuation system has made it possible and attractive for people with high incomes to channel large sums of funds into the superannuation system.
These features include that high income earners superannuation savings are concessionally taxed (15% rate as compared with the highest marginal tax rate of over 40%) which encourages higher salary sacrifice contributions. A second feature is that at retirement there is no restriction on how the superannuation benefits must be paid as a lump sum or income stream unlike other countries that have some form of requirement to limit the size of lump sums.
As a consequence of these features, many high income earners have are able to accumulate large superannuation balances in the system that go well beyond what they would require for retirement income purposes and enabling them to leave considerable sums to their estates. The fact that the system has allowed them to accumulate such large balances has led many to infer that the purpose of the system is about wealth creation. You can find out more about the Committee for Sustainable Retirement Incomes here.