Many
superannuation funds
offer the option of holding life insurance as part of your super policy. This 'group life insurance' can be a cost-effective way to secure the financial future of you and/or your dependents, by paying a relatively small premium from your superannuation balance.
Statistics show that the majority of superannuation members sign up for the default insurance cover, via MySuper, offered by their super fund. Depending on your superannuation fund, it may offer insurance cover for:
Life Insurance
Total and permanent disability insurance
Income protection insurance
Types of insurance available through superannuation
Group life insurance is an umbrella that typically covers:
A lump sum is paid to your beneficiaries if you should pass away, or it may be paid to you if you are diagnosed with a terminal illness. This money can help pay off any debts, replace your income, and provide for any future planned expenditure, such as the cost of education and child care for any children.
A lump sum is paid to you if you are diagnosed as not able to return to work again. Some insurers require that you can no longer work in your current occupation while others require that you are not being able to work in any occupation.
After being off work for the specified waiting period, a set percentage of your regular income (usually 75% of your monthly wage) is paid to you for a certain length of time while you are unable to work due to illness or injury.
Average cost of insurance through super
The table below provides the average cost of insurance across the different ages and cover amount.
Age (Years)
Amount of Life & TPD Cover ($)
Average Fees ($)
Starter
25
50,000
48.61
Builder
35
200,000
228.49
Established
45
200,000
504.95
Pre-Retiree
55
100,000
765.44
Wealth Accumulator
45
200,000
504.95

Source: www.canstar.com.au
Premiums listed are based on the specified level of Death and TPD cover and age, for a non-smoking white collar and light blue collar male and female.
These figures are reflective of the rates collected for the CANSTAR Superannuation Star Ratings 2016.
Pros and cons of insurance through super
There are a number of potential advantages of insurance through superannuation, including:
It's easier on your hip pocket today, since insurance premiums are deducted from your super account rather than from your bank account. It still costs you, but if you're already facing the immediate costs of bills or loan repayments, this is a nice break.
No medical examinations are needed for default cover in super.
Premiums may be cheaper because superannuation funds negotiate group discounts for their members. Please note, however, that this is not always the case. It's always worth comparing your insurance options both inside superannuation and outside superannuation.
If you're concerned about the premiums reducing your super balance, you can make additional contributions to help counteract this. And the 15% contribution tax charged on contributions made through salary sacrifice, or if you're self-employed and claiming a tax deduction on your contributions, is likely to be less than your marginal tax rate.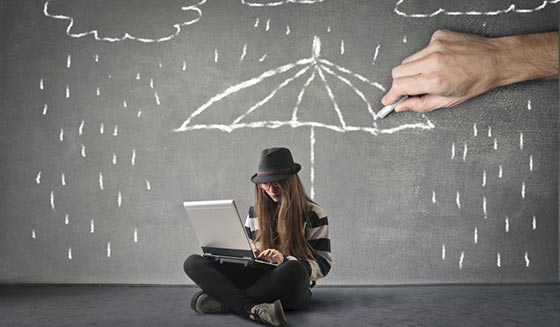 There are also some potential disadvantages of insurance through superannuation:
The standard level of insurance cover may not be sufficient for your needs, and the fund may not accept your application for extra insurance cover. The "default" level of cover a fund chooses to provide consumers is always at least the legally required amount based on their age ($50k for 20-34-year-olds, $35k for 35-39-yearolds, $20k for 40-44-year-olds, $14k for 45-49-yearolds, $7k for 50-55-year-olds). However, you might need a great deal more. Also note some providers only offer income protection cover for a short benefit period, such as 2 years, which may not be sufficient for your personal circumstances.
Premiums are deducted from your account, lowering your super balance. This can affect the amount of super you have at retirement.
You might not be able to guarantee who the beneficiary will be, unless you are able to make a binding nomination and make sure the nomination remains valid.
Life insurance payments can be delayed because the insurance payout goes to your super fund before the Trustee makes it available to your beneficiary.
If your life insurance is paid to someone who was not your dependant for tax purposes, they may have to pay tax on the amount. By contrast, the same payout from a policy held outside of super is tax-free, no matter who receives it.
Trauma insurance is not available through superannuation funds.
More Superannuation questions answered