An investigation by Australian Financial Review (AFR) found industry
super funds
have less female directors than retail funds, falling short of the target required of ASX-listed companies.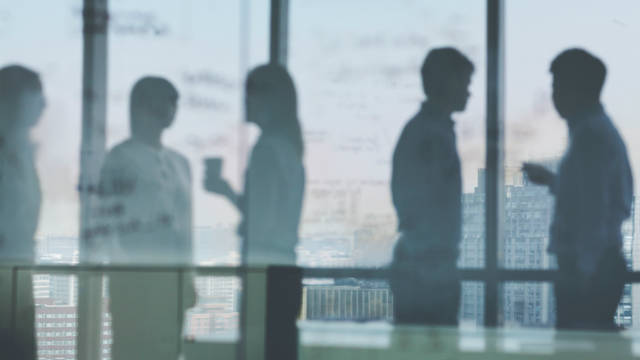 The AFR found super funds such as Local Government Super, Prime Super, Intrust Super and BUSSQ had boards made up of less than 20% women directors, falling well short of the 30% target adopted by The Australian Council of Superannuation Investors (ACSI).
Two stand-out funds were TWU Super, which had no female directors, and REST Super, whose board was 89% men despite its membership being 60% women.
The ACSI has threatened to vote against the re-election of currently serving directors in the case of funds with all-male boards.
Speaking earlier this year to the chairmen of companies with no women on their boards, ACSI chief executive Louise Davidson said the issue was a priority for them.
"This is not an issue we take lightly, and we sincerely hope that by the time of next year's annual meetings no companies will be in the firing line," she said in a letter sent to the chairmen.
In 2012 the Australian Institute of Superannuation Trustees (AIST), which represents industry super funds, set a 40% minimum target regarding female directors to be reached by the end of 2017, with their governance guidance code saying "boards should actively strive to achieve gender balance".
"One of the benefits of equal representation on boards is the diversity it can bring to super fund boards.
"The boards of profit-to-member superannuation funds generally have far greater occupational, cultural, gender and age diversity than corporate boards because they draw their directors from a wider pool of talent than commercial entities traditionally do."
The AFR report notes some of the best-performing funds for women come from the retail sector.
Industry vs. retail stand-off heating up
The political debate surrounding industry and retail super funds has been in the spotlight in recent months, with September seeing the Turnbull Government introduce reforms many interpreted as anti-industry.
The reforms in question increase the level of transparency surrounding where super funds spend their money and are at least partially in response to an April report that revealed industry super funds had paid more than $50 million to unions in the past decade.
While industry funds are inherently linked to and supportive of unions, the news was met with anger from the Government, with acting federal director for the Liberal Party Andrew Bragg slamming industry funds as "cashed-up activists".
This and the proposed super reforms have resulted in outcry from Australia's unions, who have long been at odds with the Turnbull Government.
If the Government's reforms pass, they would allow APRA to:
See exactly what super funds are doing with their money and where they're spending it through stricter expense reporting measures
Take preventative or corrective action if they find a fund is not acting in the best interests of members
Close current super loopholes that allow employers to avoid paying workers their superannuation guarantee entitlements
Mandate that a minimum one-third of a fund's directors be independent
Industry funds have taken particular umbrage with the fourth measure, which they say completely flies in the face of their long-standing equal representation model of governance.
Said model involves 50% of a fund's directors being nominated by a union and the remaining 50% being nominated by an employer group.
Full details of the reforms package, which was introduced last month, can be found here.