After the release of a report on the minimisation of super guarantee payments by employers, the government has announced legislation to close a loophole.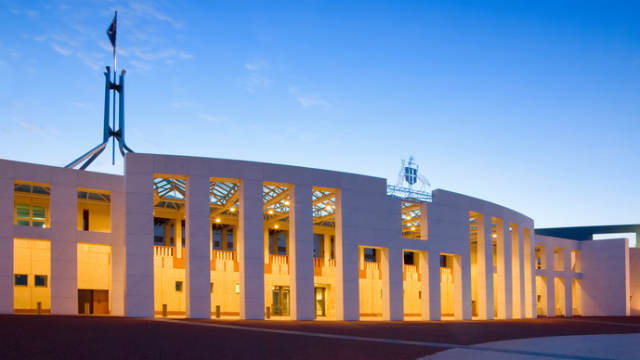 The move comes in the wake of The Australian's release of a previously confidential inter-agency report obtained under Freedom of Information laws, which details an estimated $6 billion in unpaid super per year.
The legal loophole allows employers to pay less in superannuation guarantees if the employee in question salary sacrifices.
The legislation to close this loophole will be one of several legislative measures taken by Financial Services Minister Kelly O'Dwyer in relation to superannuation payments.
Along with the announced legislation, the report makes 9 superannuation and income-related recommendations which are under "careful consideration" by the government, including the adoption of the new Single Touch Payroll system by all businesses.
Single Touch Payroll is a system that makes it easier to monitor tax and super matters by aligning them more closely with payroll functions.
It will apply to businesses with over 20 employees from mid-2018 onwards, but the report concluded that it was feasible to extend this to small businesses as well.
.@kirby_journo talks to @del_irani and @mjrowland68 about a superannuation loophole + how property price increases may be slowing down. pic.twitter.com/cz9rNYPCah

— News Breakfast (@BreakfastNews) July 13, 2017
How much super is being lost?
Prior estimates from Industry Super Australia had pegged the number of employees affected by the loophole at 360,000, and the total lost super payments at $1 billion.
The report was put together by an inter-agency working group, established last December following former Treasury Director Phil Gallagher's estimate that a third of workers were missing out on super entitlements every year.
The Treasury, ATO, Department of Employment, ASIC, and APRA all had a hand in the report, which was received by Minister O'Dwyer in March but had not been released.
The government has said they will act "immediately" to close the loophole.
"If Australians are to continue to have confidence in the integrity of the superannuation system, we must ensure employers are paying workers their full entitlements, whether they are wages or superannuation," Minister O'Dwyer said.
According to The Australian, under the conditions currently allowed by the loophole, an employee sacrificing 9.5% of their $100,000 salary would be entitled to $902 less in minimum super guarantee payments.
This is because the pre-tax contributions would reduce the taxable salary used by their employer to calculate the payable super guarantee, meaning a reduction from $9,500 in minimum payments to $8,598.
The inter-agency notes that employees who salary sacrifice "inadvertently reduce their entitlements to the superannuation guarantee", and that "there is no clear rationale for this situation".
It concludes that "amendments to prevent this anomalous outcome would improve confidence in the system".
Industry Super Australia has previously said that workers exploited by the loophole come up approximately $2,000 short annually, which in turn could leave them short by $24,000 in investment returns by retirement age.
Industry Super Australia Public Affairs Director, Matt Linden, said the report is evidence that the ATO "still hasn't come to grips with the problem, despite having the best data available to identify individual taxpayers at risk of underpayment".
"Amending the law to require employers to pay super more frequently – at least monthly but ideally at the same time as wages – is essential to stop super payments being used for business cash flow," he said.
"Also essential is a policy decision from Government to include small businesses in Single Touch Payroll, to enable real time tracking of payments and collection of ordinary time earnings data, to verify amounts paid are correct.
"Without taking these extra steps, millions of Australians will continue to be short-changed billions in super, with the Government having to pick up the tab with higher age pension costs."
It's estimated that the loophole also piles an additional $100 million onto the government's Age Pension bill, which represents the single largest expense within the Federal Budget.
While ATO Deputy Commissioner James O'Halloran said that Mr Gallagher's estimate was "likely to substantially overstate the actual size of the superannuation guarantee gap", neither the ATO nor the wider working group could provide their own estimate.
The agencies involved admitted that it was "difficult to quantify" just how many companies were exploiting the loophole or how much super was being lost, but they said there was no evidence that the practice was widespread.
The report notes that administrative data collected by the ATO "does not allow accurate calculation either of people's superannuation guarantee entitlements or the amounts they actually receive".
"The ATO is seeking to complete a credible, reliable estimate of the superannuation gap, but at this stage it is not completed."
However, the report did contain some notable findings from ATO data:
Trade workers, machinery operators, labourers, consultants (including contractors), and apprentices are more likely to be underpaid
The same goes for younger works, those who earn less than $37,000 p.a., and those from less affluent areas
Previous ATO estimates put the percentage of companies exploiting the loophole at somewhere between 2% and 11%.
The Small Business and Family Enterprise Ombudsman has found that a fifth of small businesses will make use of the loophole and possibly dip into employee wages in the event of revenue issues.
Businesses short-changing employees. Employers will be forced to pay workers full superannuation entitlements. #7News pic.twitter.com/atcioSGeEm

— 7NEWS Sydney (@7NewsSydney) July 13, 2017