In early September the Turnbull government released the first tranche of Exposure Draft legislation for
superannuation
reforms announced in the 2016-17 Budget. In November the bills were introduced to parliament
There has been a federal election in between, but the Turnbull government has introduced to Parliament three bills: the Superannuation (Objective) Bill, the Fair and Sustainable Superannuation Bill and the Excess Transfer Balance Tax Bill relating to superannuation. Overall, the Bills introduce measures to:
Enshrine the objective of superannuation
Reform tax deductions for personal superannuation contributions;
Improve superannuation balances of low income spouses;
Introduce a Low Income Superannuation Tax Offset (LISTO); and
Harmonise contribution rules for those aged 65-74.
"These bills introduce greater flexibility, fairer arrangements and importantly more sustainable arrangements," said Treasurer Scott Morrison.
"We knew that if we wanted to implement changes as significant as this we had to be upfront with the Australian people. So we were. We outlined it. There was some pushback, there was consultation after the election and the package will go into the Parliament today pretty as much as was put to the Parliament in the Budget that I handed down in May.
"So the Coalition can hold its head high when it comes to how we've dealt with the Australian people on superannuation."
In more detail, the legislation aims to:
Enshrine the objective of superannuation in legislation
The "objective" of superannuation has been the subject of much debate since March 2016 and the objective has been decided as to provide income in retirement that substitutes or supplements the age pension. This objective has guided the development of the Government's reforms.
Reform tax deductions for personal super contributions
The government aims to improve access to concessional contributions by allowing people (under age 75) to claim a tax deduction for personal superannuation contributions, irrespective of their employment arrangements. According to the government this will assist around 800,000 people.
More superannuation contribution flexibility
Provide more flexibility and choice for older Australians, including by removing the restrictions that currently prevent some people aged between 65 and 74 from making voluntary contributions to their superannuation. Around 40,000 older Australians should benefit from this measure. The government also aims to encourage more people to make contributions to the superannuation fund of a low income spouse.
Introduce the Low Income Superannuation Tax Offset (LISTO).
Around 3.1 million low income earners will have their superannuation savings boosted by the LISTO, including 1.9 million women. This change will ensure individuals do not pay more tax on their superannuation contributions than on their take-home pay.
Industry response to superannuation reform
The announced reforms were widely welcomed by a number of industry groups, including:
Industry Super Australia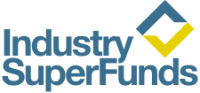 Industry Super Australia particularly welcomed fairer tax breaks for women and lower income earners.
"This measure is critical to restoring the fairness and integrity of superannuation tax concessions. It starts the process of closing the superannuation gender gap, and making the super tax system more contemporary and in keeping with modern society," said David Whiteley, Chief Executive of Industry Super Australia (ISA). "It is welcome that the Government has prioritised tax breaks for the Australians who need them and not just the top end of town."
Financial Services Council (FSC)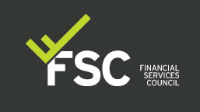 The Financial Services Council is calling on both sides of politics to work towards a superannuation system that promotes choice and genuine competition, delivers for consumers and is fiscally sustainable over the long-term.
Sally Loane, FSC CEO said: "Superannuation is a truly intergenerational policy, but the only way that our system can deliver for the Millennials and future generations is if these critical reforms happen.
"It is also crucial that the tax settings are sustainable."
The FSC is broadly supportive of the superannuation tax proposals announced in the 2016 Federal Budget and has welcomed the Government's consultation with industry to work through implementation issues to minimise costs to funds and consumers.
Australian Institute of Superannuation Trustees (AIST)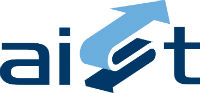 The Australian Institute of Superannuation Trustees (AIST) said the draft legislation of the Government's super policy package –which importantly maintained support measures for low income earners – was a welcome step towards a fairer and more flexible super system.
"Importantly, this first tranche of legislation includes the Low Income Super Tax Offset (LISTO) which will boost the super contributions of about 3 million Australians," said AIST CEO Tom Garcia.
"Without this targeted equity measure, these individuals face paying more tax on their super than their take home pay when the current low income super contribution system expires on July 1 next year." Mr Garcia said other measures in the draft legislation would improve access to superannuation and provide more incentives for people to make voluntary contributions.
ASFA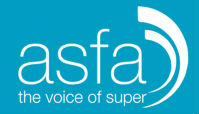 The Association of Superannuation Funds of Australia said the legislation introduced into Parliament should be passed without any undue delay, to provide certainty and confidence in the system.
While the extensive detail contained in the Bill and Explanatory Memorandum needs to be carefully analysed, ASFA has broadly supported the thrust of the government's tax package from its announcement because it makes the superannuation system more sustainable and fair.
ASFA CEO Dr Martin Fahy said the proposed measures to allow individuals with modest balances to make use of previously unused concessional contribution caps and allowing up to $100,000 a year non-concessional contributions, were important to provide equity for people with broken work patterns.
"This is particularly significant for women who need to make more substantial catch-up contributions once they have the capacity to do so," he said.
"Increased flexibility for the self-employed to make contributions is also a much needed improvement. The growth of the gig-economy, where more people are employed on contracts, means superannuation settings need to change to reflect modern working patterns. With this legislation we now have sustainable and fair parameters for tax on superannuation."
Are you currently in the market for superannuation? Or considering switching? Check out our comparison table below which provides a snapshot into the current market offerings for superannuation with links direct to the providers website. Please note that this table has been sorted by our star rating (highest to lowest, A-Z) and is based on the policy holder falling between 40 and 49 years of age, with a super balance of between $50,000 and $100,000. You can also try this tool for yourself here.