Energy Industries Super Scheme (EISS) has received a Canstar Outstanding Value  – Superannuation rating, achieving five stars in four investor profiles, from starting out in the workforce right through to pre-retiree.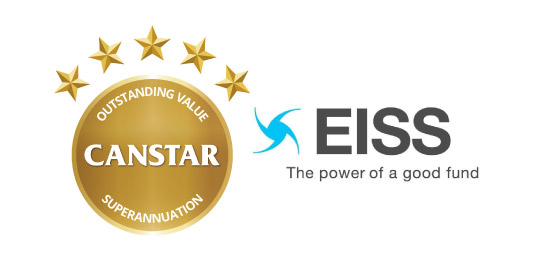 Each year Canstar researches and rates public offer superannuation funds, looking at both price and features to determine which funds are providing outstanding value for Aussie workers.
EISS has achieved a five star rating for Outstanding Value across an impressive four customer profiles, encompassing young works through to pre-retirees, with a combination of outstanding products and service. Canstar caught up with EISS Chief Executive Officer, Alexander Hutchison, to talk economic risks, the proposed government changes and what's important to members.
Q: With the BREXIT, the upcoming US election and reasonably downbeat comments from Glenn Stevens, there seems to be some economic gloom at the moment. What is your view of economic conditions over the next 12 months?
A: We expect economic conditions to remain challenging over the next 12 months as global economies continue to battle disinflation pressures with quantitative easing to continue in Europe and Japan. The US appears to be most the most advanced in terms of economic growth, however the US will be constrained due to the rest of the world still battling the headwinds of lacklustre consumer demand and slow wage growth.
The outcome of the US election will obviously have an effect on economic conditions. Arguably geopolitical risk is now the number one risk faced by investors. Geopolitical risk is at the forefront of our thinking when we invest members' money even more so than other risks such as an economic downturn, financial disruption or cybersecurity and geopolitical risk will be a significant player in terms of impact on economic growth and investment markets. Indeed, tensions surrounding the South China Sea, oil supply in the Middle East and the rise of political parties with protectionist and isolationist polices across the globe will continue to result in periods of volatility for investors.
In Australia the fall in the mining sector should continue to be offset by the positive momentum in the services sector as education and tourism build on the solid growth seen over the past year. However in saying this Australia should benefit from exports from the mining sector as a result of the infrastructure built during the mining boom albeit commodities prices are low compared to recent times. We expect inflation to remain low and hence further pressure on the RBA to cut rates, although at the current level of 1.5% we do not expect significantly lower rates from here as the effectiveness of rate cuts is diminishing.
Overall, global economic conditions will continue to muddle along through a low growth environment with intervention from central banks still required to boost demand and meet inflation targets. But as we have seen over the past week speculation over whether this intervention will continue creates volatility.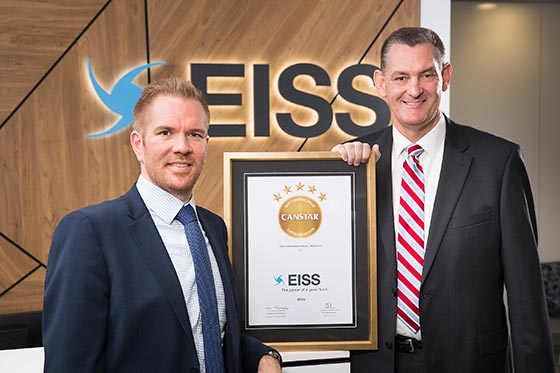 Q: The single most popular superannuation article on the Canstar website is an article explaining the difference between industry and retail superannuation funds. What are some challenges and opportunities for industry funds in communicating their value proposition to prospective members?
A: Insofar as EISS is concerned I can say that as an industry superannuation fund EISS's value proposition to members is to provide value for money, outstanding service and solid long term returns.
Our focus is on our members and we do not over-complicate our offer, this allows us to control our costs. Our superannuation offer is straightforward which ensures that we can offer our members the best possible retirement outcome. Superannuation product development is focussed on providing members with what they need, which is often not all the bells and whistles which they can pay for elsewhere if they wish. We think that being low cost in a low growth environment is important and our members will benefit from this approach.
We believe that our straightforward message allows members to understand what we promise and assess for themselves if we deliver on our promise. Unlike retail for-profit superannuation funds, we do not have the conflict of having to also provide profits to shareholders as EISS is run to benefit our members, therefore members' interests come first second and third not those of shareholders.
"… we do not have the conflict of having to also provide profits to shareholders as EISS is run to benefit our members…"