The Productivity Commission looks at alternatives to default superannuation in its discussion paper.
Should Australia have a default superannuation system? It's a question that the Productivity Commission has raised via its Issues Paper and it is current seeking responses from interested parties.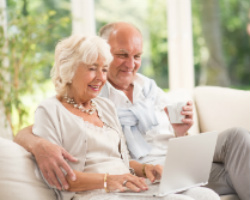 "An efficient superannuation system is critical to help Australia meet the economic and fiscal challenges of an ageing population. The superannuation system has accumulated over $2 trillion in assets. Given the system's size and growth, the system is of central importance to funding the economy and delivering retirement incomes.
MySuper has been a strong step in the right direction but more needs to be done to reduce fees and improve after-fee returns for fund members. The Financial System Inquiry noted that fees have not fallen by as much as would be expected given the substantial increase in the scale of the superannuation system, a major reason for this being the absence of consumer-driven competition, particularly in the default fund market."
 Superannuation: Alternative Default Models – Productivity Commission Issues Paper, Sept 2016
Current default superannuation
Since January 2014, superannuation guarantee (SG) contributions for employees that do not actively nominate a superannuation fund have been channelled into a MySuper product. The MySuper initiative was part of the government's stronger super reforms, with the intent to reduce the complexity and cost and to increase the transparency of default superannuation products.
There are numerous MySuper products available, but there is government concern that the existing default superannuation arrangement, whereby employers automatically use one or a small number of MySuper products if workers do not nominate a specific superannuation fund, is not pushing price competitiveness in the industry.
What would superannuation competition look like?
The government has said that a competitive superannuation model should include:
Best interests: ensure incentive compatibility with meeting the best interests of members, encourage long-term investing, and encourage a focus on expected after-fee returns based on asset allocation and investment strategy.
Competition: drive pressure on funds to be innovative and efficient, diversify asset allocation and optimise long-term after-fee returns by rewarding best performers.
Feasibility: ensure the process is low-cost and easy to administer and minimises regulatory costs on industry, including business and employers.
Credibility and transparency: make relevant information public; avoid room for gaming the process; and ensure metrics are clear, simple, difficult to dispute and difficult to manipulate.
Regular assessment and accountability: regularly conduct a repeat process that requires default funds to earn their right to receive new default members, and ensure funds are accountable for the outcomes they deliver members.
Fiscal implications: the extent to which the process can reduce reliance on the Age Pension and/or give rise to other risks or costs to Government.