New research from RaboDirect shows that over half of Baby Boomers think they'll be unable to fully fund their retirement.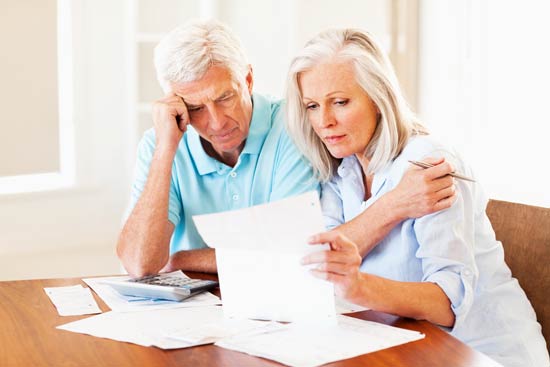 The findings come from RaboDirect's 2017 Financial Health Barometer survey, which canvassed the opinions of 2,300 Australians aged 18 to 65.
Among other things, the survey found that:
55% of Baby Boomers don't think they'll have enough money for the entire duration of their retirement
Only 30% of said demographic believe they will have enough money to fund a comfortable or modest retirement
55% of Gen Y and 31% of Gen X believe they will have enough money to fund either a comfortable or modest retirement
The report also found that only 32% of Australians make voluntary contributions to their superannuation, but that Gen Y excels in this area with 40% of them making voluntary contributions.
JBS Financial Strategies Founder and CEO Jenny Brown stressed the importance of young people making contributions to their super, describing it as "essential".
"A lot of young people don't want to make contributions into super because they want the cash now to fund lifestyle, family, and mortgages, which is understandable," she said.
"But I encourage people to make sure they're salary sacrificing early on."
Gen Y expect to retire at 60
Gen Y's confidence in their ability to save for retirement has also led to a lower projected retirement age.
The report found that while Baby Boomers and Gen X expect to retire around the age of 65, Gen Y have their sights set on retiring around 60, a decrease of more than three years since 2014.
Head of RaboDirect Bede Cronin said Gen Y are "setting themselves up for success in retirement".
"The fact that they're more likely to use a financial planner and currently contribute more to their super funds indicates that they're serious about educating themselves and creating a realistic strategy to be prepared for the future," he said.
"On the other hand, Baby Boomers are a product of the economic conditions they've experienced and this has perhaps decreased their ability to contribute to their superannuation, where Generations Y and Z have more time to catch up."
The most optimistic Aussies are male Baby Boomers, according to new research. Would you agree? #9Today pic.twitter.com/64IaJVrWjq

— The Today Show (@TheTodayShow) June 4, 2017
Plan your retirement
The report stresses the importance of knowing what you want to do with your retirement, with Ms Brown saying that too many people are retiring without clear direction.
"There's only so many games of golf you can play, only so many holidays you can take," she said.
"A solid plan is essential and the first step is to get a handle on your budget and know what you're spending.
"That way, when you do retire, you know you'll be generating enough income to support your lifestyle."
Retirement is becoming a distant dream for many Sydney seniors. #9News pic.twitter.com/CcCcLza0Pk

— Nine News Sydney (@9NewsSyd) June 2, 2017