Australia has told the Parliament it wants to legalise same-sex marriage. If these laws are introduced, what could it mean for your relationship finances?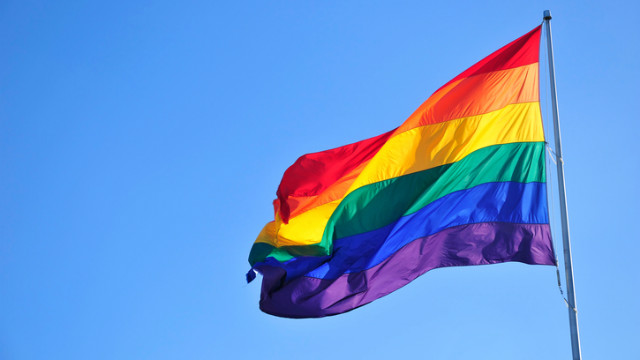 When it comes to marriage versus de facto relationships in Australia, there can be confusion around rights. With the likely introduction of a same-sex marriage bill, we look at what would be different for same-sex couples who married compared to those in de facto relationships.
Separation and divorce
There are a few small differences between the rights of a married couple and de facto couple in relation to family law matters such as entitlements and property settlement. Under family law legislation, a de facto relationship is defined as two people – of any gender – who are not married to each other but are living together as a couple on a genuine domestic basis.
Director of Michael Lynch Family Lawyers, Amy Honan, said while the introduction of same-sex marriage will definitely have an impact on the law, not much will change with regards to divorce and separation matters.
"There are a number of small differences between de facto couples and married couples when it comes to separation and divorce proceedings, including differing limitation periods," she told Canstar.
"But at the end of the day love is love, and the Family Law Court already recognises the rights of same-sex couples in relationships."
A limitation period is essentially a time limit for commencing proceedings against your partner. De facto couples have two years from the breakdown of the relationship to make a property claim, while married couples must make a claim within one year of their divorce becoming final.
Another difference is de facto couples must satisfy the Court that they are in a de facto relationship. In order to seek an order for property settlement they must prove they were living together for at least two years and is further supported by:
Having a child (or children) together
Registering the relationship under a prescribed law of a State or Territory
One partner being at a financial disadvantage directly caused by the separation (such as when one party was the sole provider of the household income).
In comparison to a married couple, marriage alone is enough to satisfy the Court.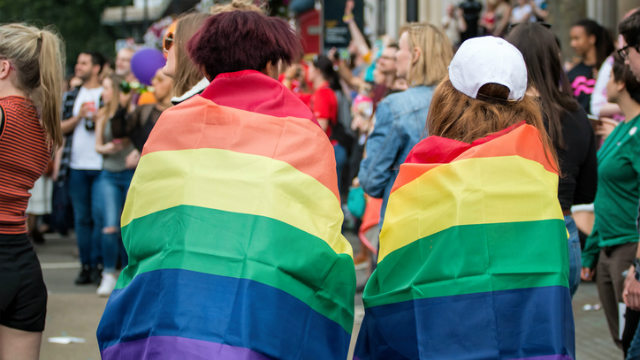 Superannuation
When it comes to the issue of superannuation in de facto relationships and marriages, there are a lot of grey areas. Under superannuation legislation, there are strict guidelines about who is entitled to receive – and who the trustee can pay – a death benefit to.
If a party in a de facto relationship passes away without nominating any beneficiaries, the matter will be referred to the Family Court. Similar to separation and divorce proceedings, the remaining party must then satisfy the Court that they are in a de facto relationship in order to receive their entitlements.
However, if a party in a de facto relationship has made a binding nomination for their partner as a beneficiary, the trustee is required by law to pay your benefit to that person.
National Special Counsel for Consumer Dispute Resolution at Shine Lawyers, Will Barsby, said like married couples, de facto couples often want to ensure their loved ones are taken care of in the event of death or passing.
"The lack of clear guidelines that surround superannuation entitlements contributes to a lot of anxiety in de facto relationships," he told Canstar.
Mr Barsby also said that by introducing laws that allow same-sex marriage, Parliament will be removing a lot of the grey areas regarding superannuation, making the process easier.
"By allowing same-sex couples to have legally recognised marriages, it can remove a lot of anxiety regarding loved ones and their proper entitlements.
"While the same sex postal survey result doesn't solve all problems, the yes response definitely provides validation for couples in same-sex relationships."
The Australian Security and Investments Commission (ASIC) recommends couples in de facto relationships, whether same-sex or not, undergo a finance check every year to ensure they're both on the right track when it comes to entitlements. Some of the more crucial issues to discuss include:
Your current financial situation: weigh up your income and your expenses and check your credit rating. Discuss ways to reduce spending and common financial goals.
Who will handle the finances: it's important to talk about who is in charge of paying bills and mortgages or whether you're going to share the responsibility.
Your future relationship goals: Talk about where you see yourselves in five years and what this means for you financially. Are you buying a home, having a child?
The people of Australia have spoken and I intend to make their wish the law of the land by Christmas. This is an overwhelming call for marriage equality. pic.twitter.com/PWZbH5H71r

— Malcolm Turnbull (@TurnbullMalcolm) November 14, 2017
So what now?
While the yes vote was a giant step in the right direction, Australia still has a long process before same-sex marriage can be legalised. The way in which same-sex marriage will become law is through a bill, which must pass the House of Representatives and the Senate.
Prime Minister Malcolm Turnbull, at a press conference minutes after the announcement was made, promised a commitment to implementing same-sex marriage legislation before Christmas.
"Now it is up to us here in the parliament of Australia, to get on with it, to get on with the job the Australian people have tasked us to do," he said.
Whether this is the case or not, both houses will sit for the fortnight up to December 7.