The gap between super earnings for men and women appears to be shrinking, but there is still a long way to go before hitting parity.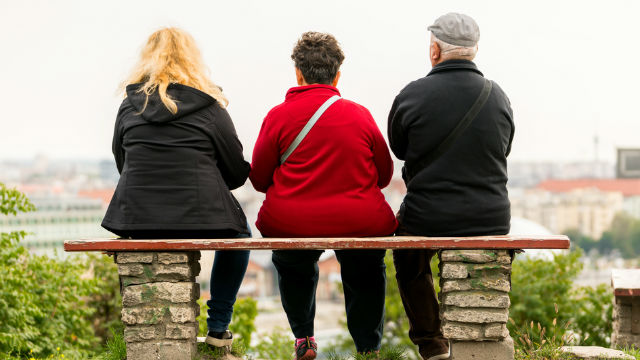 This is the word of the Australian Super Funds Association (ASFA), which reports that the disparity between the average balances of men and women has decreased over the last two years.
The average balances in 2015-16 for all people aged 15 and over were $111,853 for men and $68,499 for women.
This represents a stake of 61.2% of all super balances for men and around 38.8% for women.
The share held by Australian women has increased by 2% compared to two years earlier, while it is a significant 23% improvement on the estimated balance for women in 1994.
The graph below shows the growth of super account balances in Australia among men and women.
ASFA CEO Dr Martin Fahy said addressing the disparity between male and female super balances is imperative in order to ensure better outcomes for retirement.
"While women can look forward to retiring with more superannuation than their mothers and grandmothers, the ongoing issue of broken employment patterns and a troubling persistent gender pay gap means we cannot afford to be complacent," Dr Martin said.
Dr Fahy also warns that among the changes that need to be made is the raising of the Superannuation Guarantee (SG) to 12% sooner rather than later, in order to address the glaring lack of super held by many Australians.
"Many recent retirees will need to substantially rely on the Age Pension in their retirement," he said.
"Phased increases in the rate of SG contributions to 12% would benefit women in particular.
"Women working in insecure employment are also impacted by the $450 per month threshold where superannuation isn't required to be paid by employers. The removal of this will also help women in the long-term."
Super balances for young Australians
The report found a clear link between age and super balances up until retirement, with the gender disparities beginning to show at early ages.
Men reportedly hold an average of $43,580 of super at 30-34, whereas women hold $33,750.
The 20-24 age range where young graduates are entering the workforce sees both genders hold the same super balances on average – around $2,000.
Super balances at retirement
ASFA revealed as balances increase with age, the disparity reaches its peak at the retirement age of around 60-64.
At this age range, men hold an average of $270,710 compared to just $157,050 for women – a difference of nearly $120,000.
These figures are up from two years earlier but still fall short of the minimum amount required for a comfortable retirement ($545,000).
However, the report states that the figures are still enough to ensure a higher standard for most recent retirees.
How can the gap be closed?
According to ASFA, the shrinking gap between men and women is down to compulsory super contributions combined with increased labour force participation. They recommend making the following policy changes in order to improve superannuation fortunes for both men and women going forward:
Abolish the $450 a month threshold for payment of Superannuation Guarantee contributions
Have superannuation contributions be linked to paid parental leave
Provide individuals with easier methods of adding to their super when the account balance is low
Increase the Superannuation Guarantee rate to 12% as soon as possible
But some in the industry feel this isn't enough.
Women in Super's Executive Officer Sandra Buckley agrees with ASFA's proposed changes, but told Canstar more structural reforms are needed if Australia is serious about lessening the gap.
"We know that larger numbers of women engage in part-time work and/or are employed on a casual, insecure basis, and this type of work is lower paid and receives minimal support for superannuation", Ms Buckley said.
"There are substantial numbers of women who miss out on superannuation altogether due to antiquated rules, such as the $450 minimum rule.
"There is evidence to suggest that there is rostering of shifts to ensure that the $450 minimum is not met and no super is payable to the employee."
Ms Buckley added that proportionally more women are unable to take advantage of extra super contributions.
"Given that approximately 50% of working women earn $37,000 or less a year, it is unrealistic to expect that these women are in a position to contribute extra to their superannuation or take advantage of super tax concessions," Ms Buckley said.
"So once again the current settings act to exacerbate the discrepancy between men and women.
"Women in Super has launched a campaign, Make Super Fair, which is advocating for a government contribution of $1000 to be paid annually into the account of low-income earners so that they can rely on a measure of dignity in retirement.
"Without this type of government intervention, we will not address the growing problem of women 50 and over being the fastest growing group of homelessness."
Growing super tips for women
In order to help women grow their super balances themselves, Women in Super has prepared an eight-point list of things to do in order maximise your super:
Compound interest is a woman's best friend – the benefits of compound interest cannot be understated, so start as soon as you can. It's never too late!
Choose your super account wisely – look for low fee, high performing, not-for-profit, member-focused providers who will care about your retirement outcomes and you will avoid eroding your super balance by paying large amounts in fees over your lifetime.
Contribute as much as you can – even small weekly amounts can make a difference at retirement due to compound interest.
Know your super balance and your investment strategy, and make sure you engage with your super provider if you need advice on investment options – most funds have a page dedicated to women.
Consolidate multiple accounts so it becomes easier to keep track of your super.
Sort out your insurance so that you have the right level of cover through your super account for your particular life stage.
Check out websites such as the MoneySmart, which has a great range of calculators and apps, including a super calculator.
Talk to your friends about super and encourage them to save for their retirement.