According to ABC's Four Corners report this week, millions of Australians are missing out on their full
superannuation
entitlements.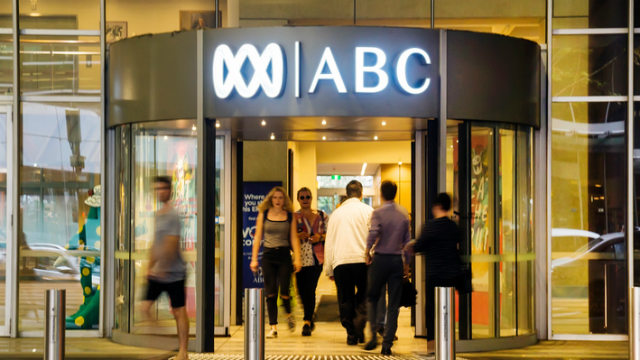 The report, 'Super Risk', gave a critical and in-depth look at Australia's superannuation industry.
Australia has been heralded as having one of the best retirement systems in the world – a system that is currently worth $2.6 trillion. Despite its immense worth, employers reportedly failed to pay nearly $3 billion worth of super to around 2.7 million employees in 2015.
The 'Super Risk' report interviewed people who had either not been paid super or not earned enough super to retire, examining how it happened and what could be done to fix it.
In the wake of this, here are Canstar's five takeaways on what Australians can do to protect themselves.
Five key takeaways from the Four Corners report
Canstar's General Manager of Wealth Josh Callaghan has prepared the following five tips for Australian workers: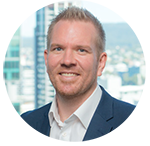 1. Make sure your employer is contributing enough super
Make sure your employer is contributing the right amount to your super fund. The current rate is 9.5% of your pre-tax salary. If you check your super statement and see that you haven't been paid super, the first step is to raise it with your employer. If you don't get a satisfactory response, you are within your rights to raise this with any of the following organisations:
The Fair Work Commission
The Australian Workers' Union
The Australian Taxation Office
From the Four Corners report:
The report uncovered a number of cases where workers were impacted by employers who failed to pay their superannuation entitlements. Lisa Pellegrino, who spent many years working in the hospitality industry told Four Corners:
"I'd been there (a cafe) for a bit over a year when I first checked my super account and found out that I hadn't been paid my super. It was a big shock. You sort of trust your employer to do the right thing and make the super contributions on your behalf," she said.
"Under my superannuation transaction history, under the contributions, it showed nothing."
In addition, the report suggested freelance work and the gig economy present another challenge. According to Sarah Kaine, Associate Professor at UTS Business School:
"From what we understand, being paid superannuation in a gig job is extremely rare. Largely because gig workers have been intentionally classified not as employees, but as independent contractors, or entrepreneurs, or freelancers – often deliberately to avoid such responsibilities as superannuation on behalf of the organisation."
2. Don't let fees eat up your retirement balance
It's important to make sure you're not paying too much in fees. Super funds rated 5-Stars in Canstar's 2018 Superannuation Star Ratings had average fees, as a percentage of the balance, of 1.22% a year, which would be $610 on a $50,000 balance. Consider using this as a benchmark when reviewing your superannuation options.
Low fees are an important consideration, but they aren't the only factor to think about. In particular, low fees need to be considered in conjunction with long-term performance as the savings gained from low fees can be reduced or even outweighed by subpar performance. Other factors that are important to you may also need to be given consideration, such as the advice and insurance offerings.
For more information on super fees, see here.
From the Four Corners report:
Four Corners reported that last year alone, super funds charged Australians $31 billion worth of fees – said to be more than the government spends on the military. In some cases, certain providers are reported to have advertised lower fees to new members but kept them hidden from existing members.
Four Corners obtained an email sent by Mercer to employees, stating:
"We want to protect our existing Allocated Pension Division revenue as much as possible. Accordingly, we do not intend to advertise the new lower fees to existing members and we don't want to make it easy for them to (a) find out about the new lower fees and (b) access them."
3. Life insurance through super – do you need it?
If you pay for life insurance through your super, make sure you have the right level of cover or consider opting out of insurance if you don't need it. Many superannuation funds will automatically sign you up to a level of life insurance which may include a combination of death, total and permanent disability (TPD) cover and income protection.
According to recent Canstar research, insurance premiums alone can reduce someone's final retirement balance by as much as $244,000. There are a number of pros and cons that come with having life insurance through super, which are summarised here.
4. Performance is key
Check that you're satisfied with your fund's performance. To provide another benchmark, Canstar found super funds rated 5-Stars in its 2018 Superannuation Star Ratings had an average return of 10.67% per annum over the five years to 31 December 2017.
And remember – demonstrating consistent returns every year is more important than having one or two amazing years of investment performance. If your investment returns within super are lower than average over a period of five-years or more, then you might want to consider other options.
5. Think about rolling over your super!
Consider the pros and cons of rolling all your super funds into the one fund to avoid duplication of fees or insurances. According to the Australian Taxation Office (ATO), more than 6.3 million people (45% of the workforce) are unaware that they hold multiple super funds, which can mean more fees and less money in retirement.
Consolidation is generally encouraged as it can reduce the fees charged and amount of paperwork to contend with, however it is not right for everyone. For instance, rolling your super from one provider to another usually sees any insurance you had through your previous super fund cancelled, along with any other benefits you could have had access to, such as loyalty discounts.
If you're comparing Superannuation funds, the comparison table below displays some of the products currently available on Canstar's database for Australians aged 30-39 with a balance of up to $55,000, sorted by Star Rating (highest to lowest), followed by company name (alphabetical). Use Canstar's superannuation comparison selector to view a wider range of super funds.
Fee, performance and asset allocation information shown in the table above have been determined according to the investment profile in the Canstar Superannuation Star Ratings methodology that matches the age group you selected.