Australia's $2.7 trillion plus
superannuation industry
could be in for a major shake-up, following the banking royal commission's investigations.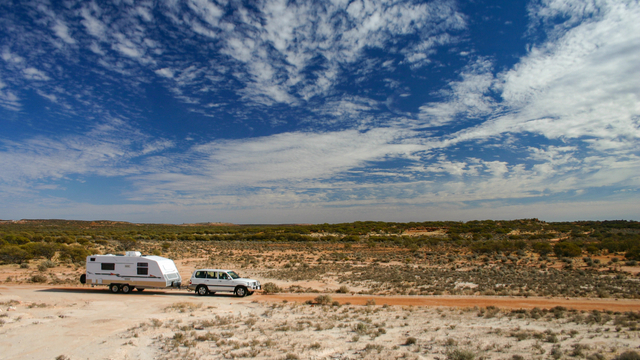 At least a dozen superannuation funds, the majority being bank-owned entities, may have committed misconduct or breached laws, according to the counsel assisting the royal commission's final submissions report, based on two-weeks of superannuation hearings held earlier this month.
It is now up to Commissioner Kenneth Hayne, AC QC, to deliver findings and make recommendations for the sector.
Canstar Group Executive of Financial Services Steve Mickenbecker said it won't be just the banks the royal commission would impact, but also the wider superannuation industry.
He said there were four key issues the royal commission had raised that he expected would lead to reform:
1. Fees for no service
A number of bank-owned super funds have admitted to charging fees for no service, where fees were taken from members but no service was delivered. This included charging fees for financial advice when no advice was given. Some super fund entities were accused of misleading or deceptive conduct for not clearly explaining fees and for failing to inform members they could opt out of paying fees such as a plan service fee. The relationship between trustees and financial advisers was a major area of concern for the royal commission. A number of superannuation funds and trustees were seen as acting in ways that benefited financial advisers to the detriment of members. This included maintaining grandfathered commissions (allowing an old rule to continue while a new rule applies) without considering whether the trustee was legally required to stop paying those commissions. It also included instances of charging members' accounts with ongoing adviser fees without putting adequate systems in place to assess if the services were being provided.
Potential reforms: The report questioned whether there needs to be legislative changes, including a law that bans all commissions payable from superannuation products and puts an end to 'grandfathering' in relation to superannuation. Other possible changes raised included banning ongoing service fees, including advice fees. These changes could mean financial advisers would only be allowed to be paid for once-off advice from a member's superannuation account, however consumers could decide whether to arrange ongoing payments from their account for financial advice.
2. The role of trustees
Trustees are obliged to act in the best interest of their superannuation fund members, however the royal commission found conflicts of interest where trustees were concerned, including the influence shareholders of industry super funds had on decisions.

Potential reforms: The report questioned whether a civil penalty should apply if trustees' obligation to act in the best interests of members was contravened. It also raised the possibility of extending the obligation to shareholders of trustees and any other related bodies that could affect the interests of superannuation fund members.
3. Industry regulators' effectiveness
The royal commission examined how the two key super industry regulators, the Australian Prudential Regulation Authority (APRA) and the Australian Securities and Investments Commission (ASIC), policed the sector. APRA said it did not publicly identify specific super funds' wrongdoings and instead worked with the trustee to resolve the issue.
Potential Reforms: The role and power of the regulators will likely be up for further debate and potential changes. The final submissions report said APRA's and ASIC's approach to the regulation of superannuation entities was not sufficient to deter wrongdoing and questioned what could be done to encourage regulators to act promptly on cases of misconduct or potential misconduct.
4. Underperforming super funds
The royal commission heard evidence around underperforming super funds, including negative returns for some superannuation customers with cash investments. Of particular concern was the underperformance of some low-cost MySuper products. Super funds are required by law to transfer existing default funds, an employer-nominated fund, to a no-frills low-fee account under the federal government's MySuper regime.
Potential reforms: APRA is the body tasked with authorising MySuper products – however, the final submissions report said it would be preferable to have a separate expert panel to regularly review outcomes for MySuper products.
What is next for the royal commission?
Commissioner Hayne will submit an interim report by 30 September 2018 and will provide a final report that is expected to contain key recommendations by 1 February 2019.
The royal commission will turn its attention to insurance with hearings to start on 10 September 2018.