Small Business Award 2017
Numbers crunched by Canstar Researchers

9
institutions assessed

30
of business credit cards assessed

34
of savings and transaction accounts assessed

58
of business loans assessed

1
award winner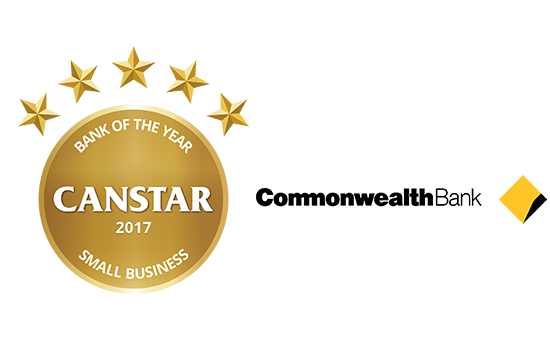 Bank of the Year – Small Business: Commonwealth Bank
Commonwealth Bank has won Canstar's Small Business Award for the third year in a row. Find out why.

The state of small business in 2017
Merchant Services Options for Small Businesses
About Star Ratings
Canstar's Star Ratings are unique. We evaluate literally thousands of products from hundreds of financial institutions. Our expert researchers analyse every product by comparing price and features to determine what represents value.