Each year CANSTAR researches and rates the business-related products and services that our financial institutions offer. One of the products that received a well-deserved CANSTAR Innovation Award in 2015 was Commonwealth Bank?s ground breaking business analytics tool, Daily IQ.
As Daily IQ has now been in the market for more than 12 months, we thought it was time for a quick update from Commonwealth Bank on how the Daily IQ app is tracking and what features of the app are really resonating with business customers.
Q: The DailyIQ app is fantastic. What are some of the most popular/heavily used features of the app?
A: With approximately 40 per cent of Australia?s consumer transactions going through our systems every day, only CommBank has the volume of data required to provide the depth of insights contained in Daily IQ. However, what?s more important is helping customers understand the story the data is telling. As a result, the interactive nature and visual interpretation of the data enables customers to quickly and easily understand what it means for their business.
The most popular features of the App used are:
Customer Insights: Accessing customer demographics, a retailer was able to identify key customer segments, spending patterns and changes in spending behaviour. This enabled them to create targeted marketing campaigns and use appropriate marketing channels to generate sales
Merchant Insights: One of our customers used their average transaction size data and identified fluctuating trading periods to create incentives to increase sales and minimise costs by managing resources better.
Other interesting daily IQ facts:
Since launching Daily IQ in April 2014, users are continuously impressed at the richness of the information and the ease in which it is accessed. Daily IQ is contributing to our customers? success, both in terms of winning new business and providing value-adding innovative solutions to our existing clients. Some examples include:
• A local club has started to use the Daily IQ data to complement their existing membership data. They can now effectively track their members? activity and more efficiently target new members. The CFO was so impressed with this data that it will now be used in regular presentations to the club board.
• A pharmacy group has found the Daily IQ data very valuable in being able to identify more about their customers both demographically and by geography. This has enabled them to target their services more appropriately to their customers.
• The CFO of a retail client with more than 500 stores was so impressed with our Daily IQ offering, particularly the merchant and customer insights, that they commented ?I am very happy with my current banking provider, but for this, I?ll move?.
A: The capability of using Albert to build unique, interactive and customisable solutions to focus on enhancing customers experience, is what truly makes this product standout on a global scale. This benefits not only the customer who has a positive experience, but also the business who will experience customer loyalty. Since launch, Albert has experienced significant take-up across the retail, hospitality, government and not-for profit sectors
Our Pi Business Network has grown to over 2,000 developers. We have in excess of 30 apps in the development pipeline ranging from point of sale solutions, social media monitoring and loyalty redemption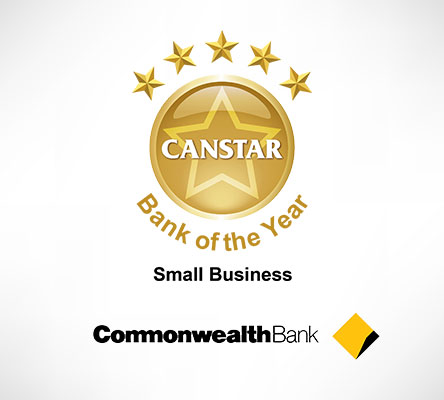 Other interesting Albert facts:
Albert along with our Charity app has helped raised over $350,000 for various charitable foundations including but not limited to Make-a-Wish, Heart Foundation and the McGrath Foundation
CommBank is helping to revolutionise service delivery with Albert across business and government organisations.
City of Gold Coast developed a self-service payments kiosk using the Albert device offering residents more choice to pay their rates at their local library.
City of Hobart is using Albert at their Taste of Tasmania event in January creating a cash-free experience for customers. They will have over 200 Albert devices across their various stallholders.
Sunshine Coast is using Albert at their Caloundra Music festival in October for ticket sales. There will be 50 Alberts roaming the show supporting the sale of tickets including Albert self-service kiosks.
After Albert successfully supported the Heart Foundation at their Gala Ball in May, the Heart Foundation CEO has committed to building their own app which will be sold on App Bank to other Charities. This further demonstrates the value that customers are realising through Albert and our Pi Business Network.