Australia's first licensed peer-to-peer lender, RateSetter, is partnering with Xpress Super to allow SMSFs to invest in P2P loans.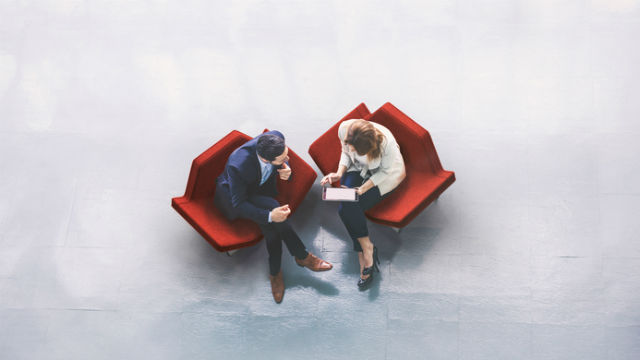 Thanks to the partnership, SMSF Trustees will now have direct access to invest in loans through RateSetter within the Xpress Super platform, making it easier than ever to invest in peer-to-peer (P2P) loans.
CEO of the budget SMSF administration service provider, Xpress Super, Olivia Long, says, "Two of the key benefits of running an SMSF [are] the ability to select your own investments, as well as invest in financial products not accessible with other superannuation vehicles."
CEO of RateSetter Australia, Daniel Foggo, says there is a "real shift" in where SMSFs are looking to invest in 2017.
"Until now, investing in consumer and small business credit has been an option only available to a privileged few, including large wholesale investors and the banks," he explains.
"By working with partners such as Xpress Super, we're giving SMSF investors an easy, simple-to-manage option to access this asset class."
P2P lending growing more popular
Peer-to-peer lending, where one person borrows money from another person (usually for a personal loan) through an online platform, rather than from a company such as a bank or other lender, has been gaining popularity in Australia.
Personal loan applications rose by 12.4% year-on-year during the December 2016 quarter according to credit reporting agency Veda (now Equifax), and a lot of that growth came from P2P lending platforms.
RateSetter recently hit a milestone, with 5,000 investors using their platform, and they expected this number to double by July 2017.
RateSetter funds about $2 million in loans per week as of December 2016, adding up to more than $130 million in loans funded through its platform since their Australian launch in 2014, most of which is personal loans.
SMSFs provide the funds for more than 20% of RateSetter's P2P loans.
Launching in 2014 in Australia, RateSetter was the first lending platform licensed by ASIC to provide P2P lending to retail investors such as SMSF Trustees.
Peer-to-peer lending for SMSF Trustees
Lending to creditworthy P2P borrowers via a platform such as RateSetter is one option for SMSF Trustees looking for alternatives to traditional investment options.
Investors can specify an amount of money to invest in a P2P lending platform, how long they want to lend the money for, and the interest rate they would like to receive.
There can be a bidding process where borrowers choose between different investors' or lenders' lending terms.
As of July 2017, RateSetter reports that investors in P2P lending can receive returns of up to 9.2% p.a., although this is no guarantee of future returns.
However, as with any other investment asset class, there are risks related to P2P loans that SMSF Trustees should make themselves aware of.
If a P2P lending platform should collapse, SMSF Trustees could lose any funds invested through that platform.